Unprecedented number of aircraft: Spokesperson of Air Force names peculiarity of night shelling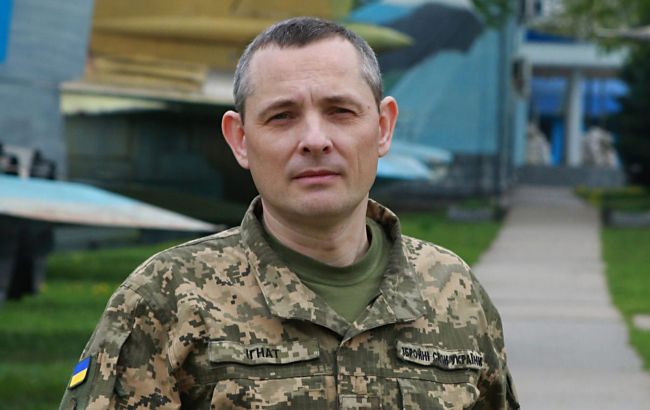 The Spokesperson of the Air Force Command of the Armed Forces of Ukraine, Yurii Ihnat (Photo: Army inform com ua)
During the night attack on Ukraine, an unprecedented number of Russian aircraft were present in the airspace, according to the spokesperson of the Air Force Command of the Armed Forces of Ukraine, Yurii Ihnat.
"Tonight, there was such an unprecedented amount of aviation. Several dozens of aircraft were atypical in the airspace during nighttime. This included drones, and tactical aviation, which attacked Ukraine along with cruise missiles and Shaheds," he said.
Furthermore, according to the speaker, the aviation activity was high.
"That's why the F-16s we want to receive from our partners as quickly as possible should not be inferior to Russian aircraft in terms of tactical and technical characteristics. They should surpass them to drive them away from our borders," Ihnat added.
Attack on Ukraine on September 18
The main strike of kamikaze drones and missiles during the mass attack on Ukraine on the night of Monday, September 18, targeted four regions: Odesa, Mykolaiv, Khmelnytskyi, and Kirovohrad.
In particular, a series of explosions occurred during an air raid alert in the Khmelnytskyi region, where air defense systems were activated. According to the Armed Forces of Ukraine, Russian forces attacked Ukraine with kamikaze drones and three types of missiles: Kh-101, Kh-555, and Kh-55. Ukrainian air defense successfully shot down 18 drones and 17 missiles. In response, the aggressors launched 24 drones and 17 missiles.