Explosions in Khmelnytskyi region, air defense operating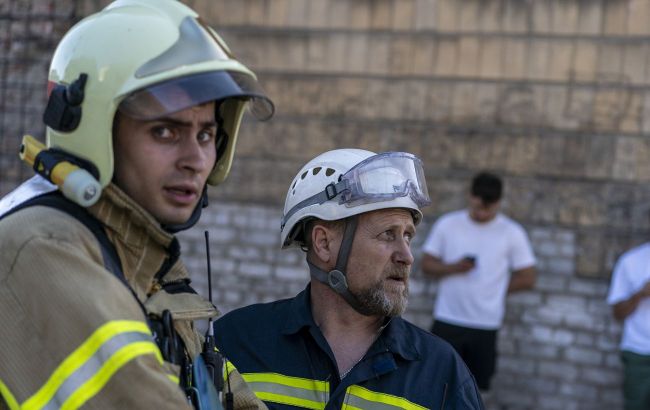 Explosions in Khmelnytskyi region (Getty Images)
On the morning of September 18, a series of explosions rocked the Khmelnytskyi region during an air raid alarm in Ukraine, according to Suspilne.
Official sources have not yet provided information regarding the causes and consequences of these explosions. Ukrainian Air Force had previously warned of a missile threat in the region.
Residents of the region were urged to seek shelter until the air raid alarm was lifted, or to follow the two-wall rule if possible.
Khmelnytskyi Regional Military Administration reported air defense operation
Serhii Tyurin, the First Deputy Chief of the Khmelnytskyi Regional Military Administration, said that air defense was operating during the air raid alarm.
"Explosions were heard in the region. Air defense is in operation. More detailed information to come later," Tyurin's statement reads.
Night attack on Ukraine on September 18
On the night of September 18, Russian forces launched a coordinated attack on Ukrainian territory. Initially, the occupiers deployed kamikaze drones, directing them primarily towards the central and southern regions of the country.
Later, cruise missiles were deployed, and fired from strategic Tu-95MS bombers.