United States plans to supply Ukraine with cluster munitions for rocket artillery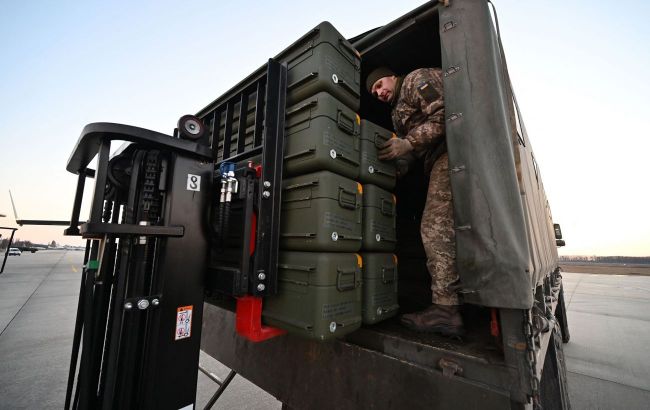 The United States plans to supply cluster munitions to Ukraine (photo: Getty Images)
The administration of American President Joe Biden is confident in the necessity of continuing to supply weapons to Ukraine. Currently, the idea of providing cluster munitions for MLRS (Multiple Launch Rocket System) enjoys the most support, according to The Washington Post.
According to the article, the current US presidential administration believes that military operations in Ukraine could continue into 2024. Therefore, the administration has prepared several new support options for Kyiv.
Among all the proposals, the idea of providing cluster munitions for Ukraine that can be launched from MLRS (Multiple Launch Rocket System) to deliver deep strikes has gained the most support.
In addition, Washington also plans to discuss the creation of "forces of the future" that could deter Russia. This concept includes the delivery of F-16 fighter jets to Ukraine, which are expected to arrive in "a few months."
However, for more effective implementation, US officials are working with their allies to address several key issues. Among them are training Ukrainian military personnel and supplying all the necessary equipment and weaponry.
As noted by The Washington Post, efforts are being made to add ATACMS (Army Tactical Missile System) to the list of transferred weapons to Kyiv and its allies. However, the Pentagon continues to refuse, citing their insufficient quantity.
Cluster munitions for Ukraine
In July, the United States provided cluster munitions to Ukraine. This was seen as a temporary solution for the transitional period until the West could produce more artillery shells of other types.
The American president stated that such munitions would help Ukrainian forces continue their counteroffensive.
However, the Minister of Defense of Ukraine, Oleksii Reznikov, dispelled concerns about the transfer of cluster munitions and outlined five main principles for their use. Ukraine will only use them to liberate its own territories, meaning they will not be used against Russia.
Russia has long been using cluster munitions, resulting in casualties among the Ukrainian population. After Ukrainian Defenders received these munitions, there were complaints about their alleged use of banned weapons.