Unique operation: Ukrainian forces on de-occupation of Staromaiorske, Donetsk region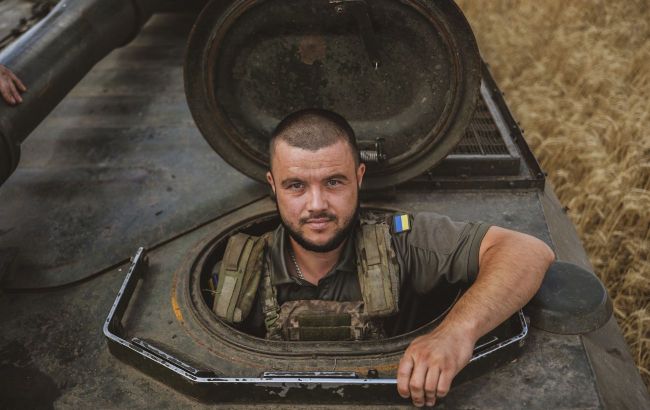 Ukrainian forces reveal details on de-occupation of Staromaiorske, Donetsk region (Getty Images)
Ukrainian forces had to navigate through extensive minefields to liberate the village of Staromaiorske in the Donetsk region. The occupiers had left behind numerous traps, as Spokesman for the Joint Press Center of the Tavria Defense Forces Captain Valerii Shershen said to Ukrainian TV.
The operation to liberate Staromaiorske was carried out under extremely challenging conditions due to the extensive mining of the area. Captain Shershen described the operation as unique and complex.
"When our assault troops reached the southern outskirts of Staromaiorske, they encountered a total minefield. The Russians had laid mines everywhere possible, even baffling our specialists from the Special Operations Forces. Our engineers had their hands full, and our sappers had to resort to various tactics to defuse the mines," said Shershen.
He revealed that the occupiers had left many booby traps, and the assault troops had to use special tools to disarm the enemy tripwires before proceeding with the detonation process.
"If we found a petal mine (anti-personnel mine), we had to hit it with a long pole to trigger the detonation. Usually, anti-personnel mines are not triggered by foot pressure; they are only detected because there might be auxiliary grenades beneath them," he explained.
Shershen also noted that Ukrainian engineers were unable to evacuate captured enemy equipment from Staromaiorske due to the minefields.
"There are so-called "mine barriers" - roads are blocked in the form of mines. It is impossible to bypass them, because of the deep, wide craters from air bombs. In addition, the dirt roads have softened after the rains... In general, the situation is under control, the village is being shelled from artillery and mortars," he said.
The liberation of Staromaiorske
This week, the Ukrainian Defense Forces reported significant progress in the area of Staromaiorske in the Donetsk region. President of Ukraine Volodymyr Zelenskyy later confirmed that the settlement had been liberated, and the clearance operations are ongoing.
Overall, Ukrainian forces have successfully liberated eight settlements in the Berdyansk direction.