Uncontrolled tourism: Another European city to impose tourist tax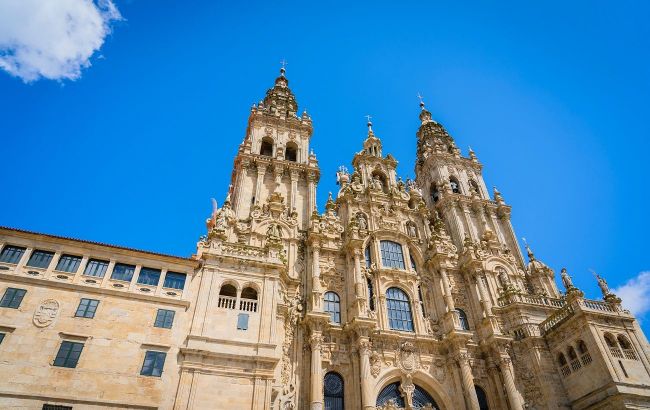 Praza do Obradoiro, Santiago de Compostela (Photo: unsplash.com)
The Spanish city Santiago de Compostela aims to introduce a tourist tax to tackle "uncontrolled tourism," according to Euronews.com
The Camino de Santiago, known as the St. James Way, has made Santiago de Compostela a significant destination for pilgrims. The city plans to introduce a tourist tax to manage the large influx of visitors arriving simultaneously.
In 2022, this popular site received nearly 440,000 pilgrims who undertook the renowned walking route. The average annual number of visitors exceeds 300,000.
Photo: St. James Way (wikipedia.org)
The St. James Way or Camino de Santiago was inscribed on UNESCO's list of cultural heritage in 1993.
The pilgrimage route to one of the largest Christian shrines in the Spanish city of Santiago de Compostela became particularly popular after being described by Paulo Coelho in his book "The Pilgrimage." Following this, even more travelers became interested in the route.
The walking paths lead through various pilgrimage routes, starting from Spain, France, and Portugal, ultimately converging at the 9th-century cathedral in the Spanish city. For Christians, the Romanesque basilica is considered the burial place of Saint James the Great, one of Jesus' apostles.
Goretti Sanmartín, who became the first female mayor of the city, announced plans to promote sustainable tourism and make Santiago de Compostela "a better place for the locals to live."
Photo: Pilgrims walking the route (wikipedia.org)
The tourist tax
The idea of a tourist tax was presented to hotel owners by the former mayor in April. It was proposed as a regional tax, which could be implemented in 2025. The tax would be charged by hotels as an accommodation fee, ranging from 0.50 to 2.50 euros, depending on the type of accommodation.
It is expected that the tax could generate between 2.5 to 3 million euros annually for Santiago, which would be used to support the historical center of the city.
"I want this municipality to stop being just a tourist destination and a theme park. I want a Santiago from which there is no need to flee due to uncontrolled tourism. We aspire to… enjoy a rich and prosperous tourism sector but also a comfortable and breathable city," the city's mayor stated.
Entrance to the Santiago de Compostela Cathedral is free, but visitors can pay 12 euros to gain full access to museums and the monastery tower.
Photo: St. James Way was inscribed on UNESCO's list of cultural heritage in 1993 (unsplash.com)
Other tourist taxes in Spain
In 2012, Barcelona introduced a fee, which has been increasing ever since. In April 2024, it will rise to 3.25 euros per night per tourist accommodation.
Valencia is also planning to introduce a tourism tax next year, ranging from 0.50 to 2 euros, to promote sustainable tourism.
Accommodation for leisure on the Balearic Islands (Mallorca, Menorca, Ibiza, Formentera) is also subject to a tax, which can reach up to 4 euros per night during the high season.