UN sends experts to Hroza village after Russian missile attack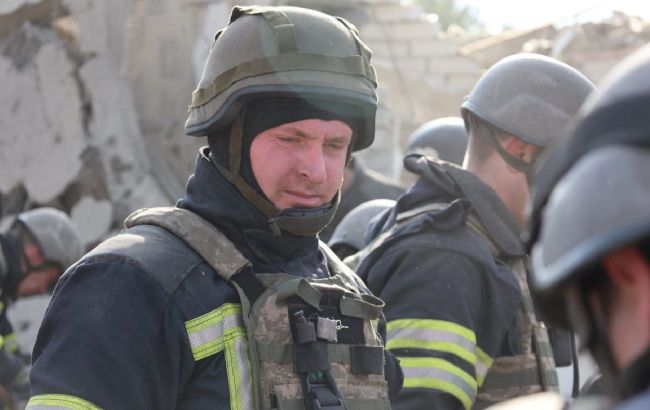 United Nations sent a group of experts to the village of hroza, Kharkiv region (Photo: t.me/mvs_ukraine)
The UN has dispatched a group of experts to the village of Hroza in the Kharkiv region, where over 50 people were killed in a missile strike by Russians, according to Sky News.
The Office of the UN High Commissioner for Human Rights stated that it has sent a field group to the Kharkiv region.
"The UN High Commissioner for Human Rights, Volker Turk, who saw for himself the horrific impact of such strikes, is profoundly shocked and condemns these killings," said the spokesperson for the office, Elizabeth Throssell.
According to her, UN experts in Hroza will communicate with residents and victims to gather more information about the shelling of the settlement.
Strike on the village of Hroza
Yesterday, Russian terrorists launched Iskander missiles at the village of Hroza in the Kharkiv region. The rockets hit a café and a store. At the time of the attack, a funeral for a fallen soldier was taking place there.
As of the morning of October 6, 52 people died due to the attack. The latest victim died in the hospital.
The Air Force suspects that the Russians struck the village of Hroza from the Voronezh region. Approximately 10 minutes passed from the start of the air raid to the strike.