UN Security Council to discuss 'humanitarian consequences' of Russia's withdrawal from grain deal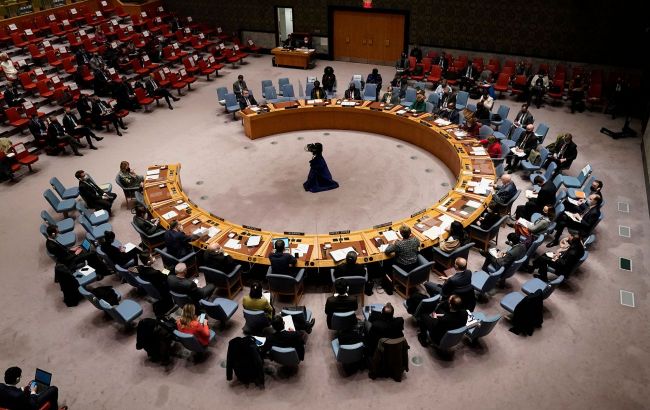 UN Security Council to discuss 'humanitarian consequences' of Russia's withdrawal from grain deal (Getty Images)
Tomorrow UN Security Council will hold a meeting on the humanitarian consequences of Russia's pullout from the grain deal that allowed safe food export from Ukraine through the Black Sea, The Guardian reports.
"The UN Security Council will meet tomorrow over the "humanitarian consequences" of Russia's withdrawal from a deal that allowed the safe Black Sea export of Ukraine grain for the past year, Britain's UN mission has said," the media says.
Russia's withdrawal from the grain deal
On July 17, the Kremlin announced its decision not to extend the grain deal.
Ukrainian President Volodymyr Zelenskyy offered Turkey and the UN to continue the grain deal in a trilateral format. The nation is considering the possibility of transporting food through the territorial waters of Romania and Bulgaria.
Threats of a naval confrontation
On July 19, the Russian Ministry of Defense issued a warning that any countries whose vessels are sent to Ukrainian ports will be considered "involved in the war". In response to Russia's threats to sink ships, Ukraine pledged to respond in kind.
Putin's conditions for rejoining the deal
Russian Dictator Vladimir Putin declared that Russia would only resume its participation if the West meets a set of demands.