UN Secretary General calls on Russia to return to the 'grain deal'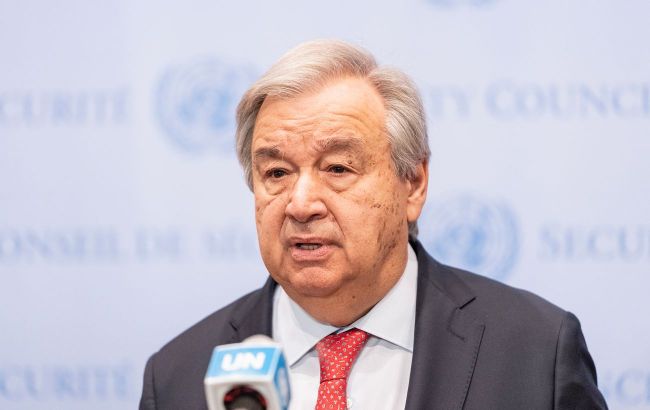 UN Secretary-General António Guterres (Photo: Getty Images)
UN Secretary-General António Guterres called on Russia to return to the "grain deal" after he made a new proposal regarding the initiative, as reported by Askanews.

"I call on Russia to return to the implementation of the Black Sea Grain Initiative by my latest proposal," the Secretary-General stated.
He emphasized that currently, Russia and Ukraine play a crucial role in ensuring food security worldwide.
Guterres mentioned that he confirms his support for ensuring access to world food and fertilizers markets from Ukraine and Russia. Thus, food security will be "guaranteed for all."
Russia's withdrawal from the "grain deal"
Recall that last week, the press secretary of the Russian President, Dmitry Peskov, announced that his country is terminating its participation in the "grain deal." The agreement allowed for the export of Ukrainian food via the Black Sea.
Representatives of the aggressor country decided to justify their move by claiming that their conditions within the agreement were not being met. They often complained about the lack of transit of ammonia through Ukraine.
In response to Russia's move, Ukrainian President Volodymyr Zelenskyy offered Turkey and the UN to continue Ukrainian exports via the Black Sea without Russia's involvement. In the Kremlin, this was met with threats to sink any ships heading to Ukrainian ports.
Meanwhile, Russian dictator Vladimir Putin decided to demand Russia's re-involvement in the "grain agreement." He wanted the cancellation of a series of sanctions and more.