Putin sets Russia's conditions to return to grain deal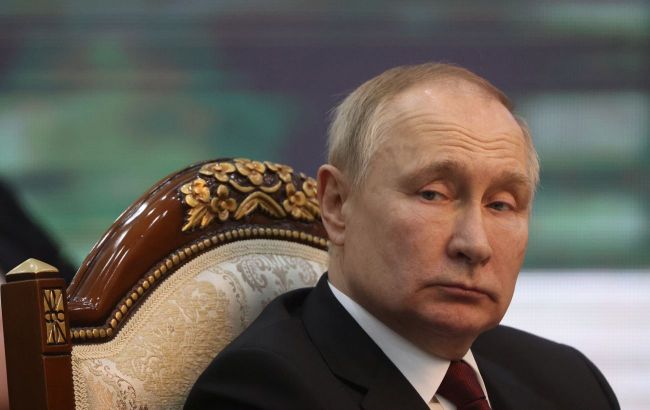 Russian dictator Vladimir Putin (Getty Images)
Russia will only resume its participation in the grain deal if the Western states fulfill a series of demands, particularly regarding the lifting of sanctions, according to Russian dictator Vladimir Putin, as Kommersant reports.
The Kremlin's leader once again accused Western countries of allegedly doing everything to undermine the grain deal and complained about direct losses for Russian farmers as a result of the agreements.
Putin fantasized that the continuation of the grain deal had lost all sense since "Russia can replace Ukrainian grain."
"That's why we opposed its further extension. We are not against the deal itself. And we will consider the possibility of returning to it, but under one condition - if all principles of Russia's participation in the agreement are fully taken into account and, most importantly, implemented," the dictator said.
He added that to restore Russia's participation, it is necessary to lift the sanctions on the Russian grain supply, connect banks to SWIFT, and lift "all restrictions."
The Kremlin leader also demanded the resumption of spare parts deliveries for agricultural machinery, the resolution of issues related to the insurance of Russian vessels, and the restoration of the Tolyatti-Odesa ammonia pipeline. According to him, these conditions are specified in Russia's memorandum with the UN.
Russia's withdrawal from the grain deal
This week, Russia decided not to extend the grain deal as its terms were allegedly not being fulfilled.
Today, the Russian Ministry of Defense threatened that any country that will send its ships to Ukrainian ports would be considered by Russia as "involved in the war."