UN responds to shelling of Zaporizhzhia: Their staff stays at destroyed hotel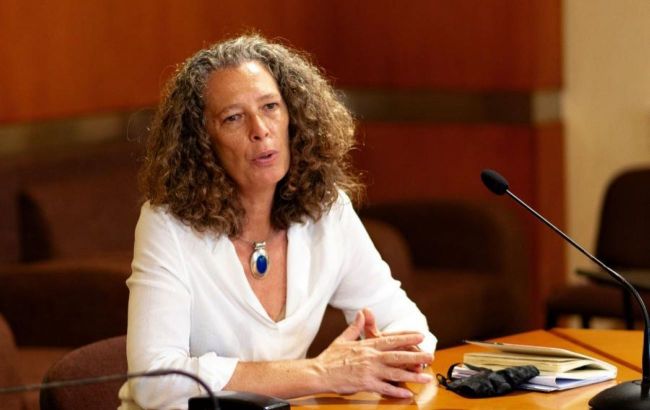 Denise Brown, Humanitarian Coordinator of the UN in Ukraine (Photo: ukraine.un.org)
The United Nations responded to the Russian shelling of the "Reikartz" hotel in Zaporizhzhia, stating that their personnel often used this facility to support those affected by the war, according to a statement from the UN's humanitarian coordinator in Ukraine, Denise Brown.
Denise Brown, the UN's humanitarian coordinator in Ukraine, expressed her shock at the news of the hotel shelling and added that "this is absolutely unacceptable."
"I have stayed in this hotel every single time I visited Zaporizhzhia. My team uses it as their base for their frequent travels to the city. It was the UN base for the operation to evacuate civilians from the Azovstal plant in Mariupol, in May last year," Brown stated.
The coordinator emphasizes that the number of indiscriminate strikes that have damaged civilian infrastructure, resulted in civilian casualties, and injuries has reached "incredible proportions." She also underscores that these strikes constitute violations of international humanitarian law.
"In the name of humanity, I call on the Russian Federation to comply with their obligations under international humanitarian law and immediately stop indiscriminate attacks on Ukraine," Brown emphasized.
Shelling of Zaporizhzhia on August 10
On August 10, the Russians launched an Iskander missile at the "Reikartz" hotel in Zaporizhzhia.
Rescue services are currently on-site, and according to the latest information, 16 people were affected, including four children. Anatolii Kurtiev, the secretary of the city council, stated that among the injured were a three-year-old girl and a 14-year-old boy.