UN finds new evidence of Russian military aggression in Ukraine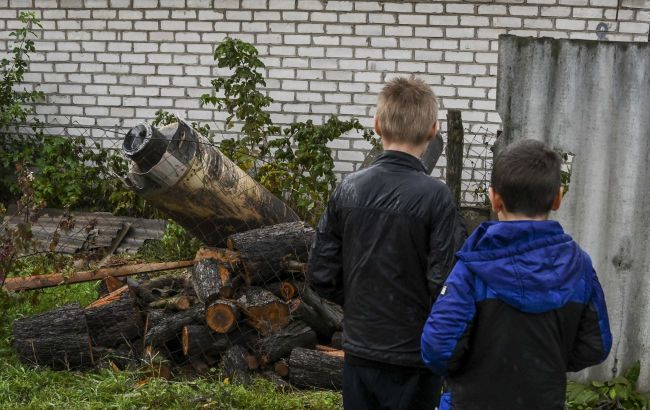 Illustrative photo: UN found new evidence of Russian military aggression in Ukraine (Getty Images)
The United Nations Commission of Inquiry announced that it had found additional evidence of Russian military aggression and war crimes in Ukraine, including rape and the deportation of children to Russia.
"The Independent International Commission of Inquiry on Ukraine documented further evidence that Russian authorities have committed indiscriminate attacks and the war crimes of torture, rape and other sexual violence, and deportation of children to the Russian Federation," the report states.
Specifically, it refers to attacks in the cities of Uman and Kherson. The UN has documented these attacks, which pertain to civilian objects, including residential buildings, a railway station, shops, and a warehouse for civilian use.
Russia vehemently denies committing atrocities and attacks on the civilian population in Ukraine.
Cases of rape "with the use of force or psychological coercion" have also been documented. "Most of the incidents occurred after the perpetrators broke into the victims' homes. Victims reported rapes at gunpoint and threats of killing or of inflicting other serious harm to the victims or their relatives," according to the UN.
Evidence has been found of the displacement of 31 children from Ukraine to Russia in May of last year. The Commission concluded that it "was an unlawful deportation and a war crime."
Deportation of Ukrainian children
At the end of June, Ukraine's First Lady, Olena Zelenska, stated that Russia had taken around 19,500 children from Ukraine. The process of their return is complicated and lengthy because the Russians refuse to cooperate or provide any assistance.
It should be noted that it was the deportation of Ukrainian children that led the International Criminal Court to issue an arrest warrant for Russian dictator Vladimir Putin and ombudsman Maria Lvova-Belova.
Russian war crimes
During its full-scale invasion of Ukraine, the Russian military regularly commits war crimes. Several Western countries have condemned the Kremlin for this and have pledged to hold all those involved in committing these crimes accountable.
The Federal Prosecutor's Office of Germany is conducting an investigation into a possible war crime by Russian occupiers that harmed a German citizen in Hostomel, Kyiv region.
Western prosecutors and human rights advocates, along with their Ukrainian counterparts, aim to document instances of using hunger as a weapon of war by the Russians. Dossiers on all those involved are planned to be submitted to the International Criminal Court.