Russia wanted to cause famine in Ukraine - Rights activists prepare lawsuit for The Hague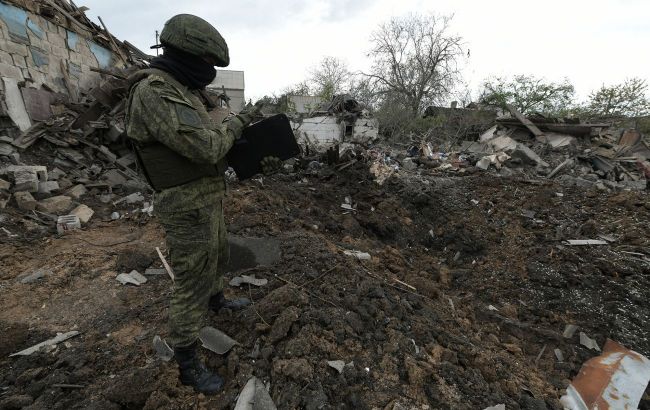 Ukraine is preparing a dossier on Russia's war crimes (photo: Getty Images)
Western prosecutors and human rights advocates, along with their Ukrainian colleagues, aim to document cases where Russian occupiers have used hunger as a weapon of war. The dossier on all those involved is planned to be submitted to the International Criminal Court, according to The Guardian.
According to the edition, prosecutors and human rights advocates seek to document instances where Russian occupiers have employed hunger as a weapon of war to provide evidence to the International Criminal Court (ICC).
These pieces of evidence may allow the ICC to initiate a groundbreaking criminal prosecution, potentially resulting in new charges against Russian dictator Vladimir Putin.
Documented crimes of Russia
Among the documented incidents is the death of 20 civilians in Chernihiv on the morning of March 16, 2022, when Russian fragmentation bombs exploded near a supermarket where Ukrainians were waiting in line for bread.
Investigators are also focusing on the siege of Mariupol. Food supplies to the city were cut off, and humanitarian aid corridors were blocked or bombed, making it extremely difficult or impossible for peaceful residents to leave.
Three stages of creating a fake famine
"The use of food as a weapon occurred in three stages," said Yusuf Khan, Senior Legal Officer at Global Rights Compliance. He mentioned that the aggressor began using hunger against Ukrainians immediately after the start of the war when Ukrainian cities were besieged, and food supplies were cut off.
The second phase, according to the lawyer, involved the destruction of essential facilities for the survival of the civilian population. This included the destruction of food and water supplies as well as sources of energy across Ukraine during the hostilities.
The third stage consisted of Russia's attempts to prevent or limit the export of Ukrainian food products.
Russian occupiers continue to export grain to Syria, which they seize from the temporarily occupied territories of Ukraine.
Occupiers in Melitopol devised complex conditions to force farmers to sell grain at low prices to the Gauleiter of the occupied part of the Zaporizhzhia region, Yevhen Balytskyi.