UN counted casualties and wounded in Ukraine daily for six months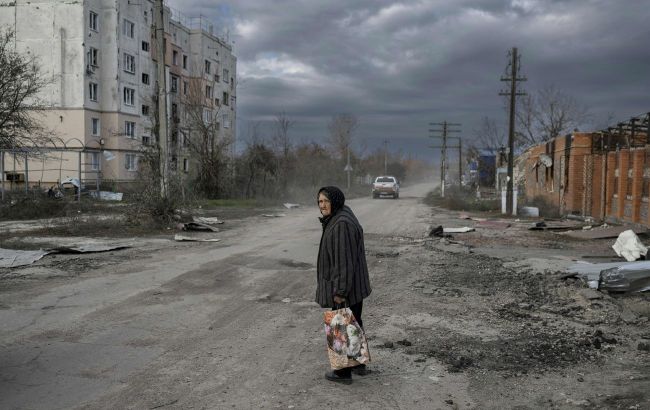 UN counted the number of wounded and victims in Ukraine every day for six months (Photo: Getty Images)
From February to July in Ukraine, approximately 6 civilians were killed, and 20 were wounded daily.
These figures were presented by the head of the UN Human Rights Monitoring Mission in Ukraine (HRMMU), Daniel Bell, during a briefing in Kyiv on October 4.
Over the six months, at least 1,028 civilians were killed, and 3,593 people were injured due to hostilities in Ukraine.
She stated that, on average, nearly six civilians were killed and 20 were injured daily. The majority of the victims, 86%, were in government-controlled territory and, therefore, were likely the result of attacks by the Russian Federation.
Causes of casualties
According to the report, covering the period from February 1 to July 31, 2023, over 90% of the victims were caused by explosive weapons with a wide area of effect.
The report also highlighted many civilian casualties from using artillery systems with multiple launch rocket systems. Cluster munitions were also responsible for losses among the civilian population in government-controlled territory.
According to Bell, since the beginning of July, at least 25 Russian attacks have damaged or destroyed infrastructure related to grain exports.
Losses in the цar in Ukraine
Earlier, the UN stated that at the start of the full-scale Russian invasion of Ukraine, at least 9,701 civilians were killed, and another 17,748 were injured. However, the UN believes that the actual number of civilian casualties is significantly higher.
Ukraine's Ministry of Defense stated that information about losses in the Ukrainian army during the war is classified. Meanwhile, in August, The New York Times, citing U.S. officials, claimed that the total number of wounded and killed military personnel from Ukraine and Russia during full-scale war is estimated at nearly 500,000, with the majority being Russians.