UN condemns Russia's rocket attack on Chernihiv center, August 19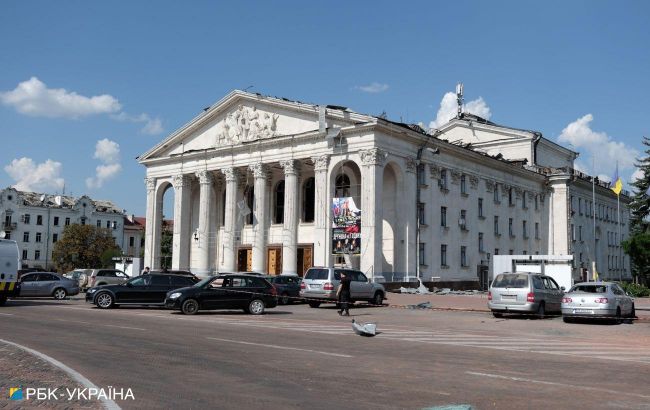 UN condemns Russia's rocket attack on Chernihiv center (Vitalii Nosach, RBC-Ukraine)
The United Nations has condemned the Russian rocket strike on the center of Chernihiv, which occurred today, August 19, says Denise Brown, the Humanitarian Coordinator in Ukraine, according to the UN press service.
"I am extremely disturbed by the news of yet another Russian strike that hit shortly ago the heart of Chernihiv, in northern Ukraine, leaving dozens of civilians killed and injured, including children," she stated.
According to the UN representative, the rocket strike on Chernihiv is horrifying.
"It is heinous to attack the main square of a large city, in the morning, while people are out walking, some going to the church to celebrate a religious day for many Ukrainians," Brown stated.
She emphasized her condemnation of repeated Russian strikes on Ukrainian populated areas that result in loss of life, extensive destruction, and increased humanitarian needs.
"Attacks directed against civilians or civilian objects are strictly prohibited under international humanitarian law. It must stop," Brown added.
Strike on Chernihiv
On August 19, Russian occupiers launched a rocket strike on the center of Chernihiv. As a result of this cynical attack, seven people were killed, and over a hundred were wounded.
For more information on the consequences of the Chernihiv shelling, read the article by RBC-Ukraine.