'Ukrzaliznytsia' reminded about tickets special reserve for the military: how to use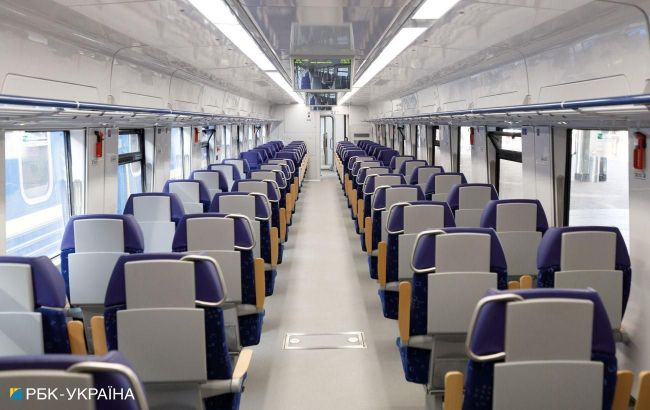 Photo: "Ukrzaliznytsia reminded about the special reserve of tickets for the military (Photo: RBC-Ukraine, Vitalii Nosach)
The company "Ukrzaliznytsia"(Ukrainian Railways) reminded that there is a particular ticket reservation for military personnel in Ukraine. Additionally, a dedicated hotline will be launched for them.
"Ukrzaliznytsia" allocates a particular reservation for use by servicemen and women who are traveling on duty or vacation, so that every defender can reach their loved ones quickly, even during the busiest railway season," the statement from "Ukrzaliznytsia" reads.
According to the company, the distribution of reservations will be handled by military command units. There will be a minimum of 4 reserved coupes and four reserved seats on each train for military personnel. The military personnel can use these spaces if they suddenly learn about their leave and regular tickets are already sold out. If the reserved seats are not used, the tickets will be available for general sale no earlier than 6 hours before the train departure.
What is required to use the service
Contact the station duty officer, who will direct the passenger to the military command unit, or call the Ukrzaliznytsia Contact Center at the dedicated hotline 0 800 503 222.
When contacting the military command unit, it is necessary to present the military ticket and a document confirming the necessity of the trip on a specific day. Based on these documents, a voucher for ticket purchase will be issued.
The voucher should be presented to the cashier at the specialized ticket office for military personnel or at any ticket office at any station. Using this document, the passenger will be withdrawn from the reservation, and the ticket can be purchased immediately.
The particular reservation for seats is canceled 6 hours before the train departure. Therefore, the voucher must be obtained and the ticket purchased before that time.
How to use the service if there is no military command unit in the city
The reservation can be used at all ticket offices by presenting the military travel document entitled free travel. Service members can obtain this document at their military units.
The dedicated hotline number 0 800 503 222 provides:
Consultation on all available train services.
Transfer routes.
Addresses of all military command units.
Ticket offices for military personnel.
Information about specialized ticket reservations.