Ukrainians injured in Venice bus accident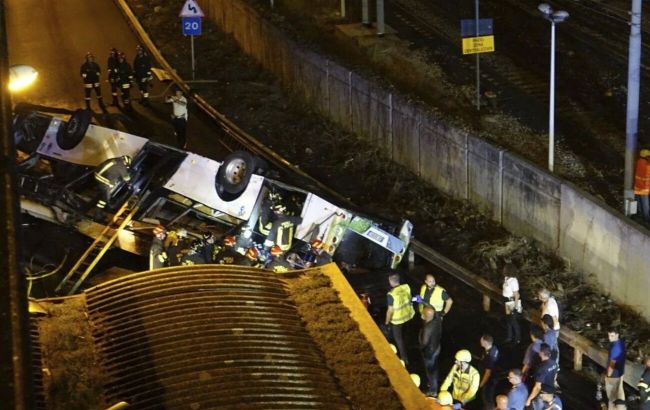 Photo: The Ministry of Foreign Affairs confirms the death of five Ukrainians in an accident near Venice (twitter.com/KCRG)
The Ministry of Foreign Affairs of Ukraine confirmed that due to a tourist bus crash near Venice, Italy, five Ukrainians died, and three were injured. All accident circumstances are being clarified, said MFA spokesperson Oleh Nikolenko.
"The Ukrainian embassy in Rome and the consulate general in Milan are already addressing the road accident that happened overnight on the A4 highway near Venice," Nikolenko pointed out.
According to available information, a tourist bus carrying 40 passengers plummeted from about 30 meters.
The MFA spokesperson reported that five Ukrainians are known to have died, and another three are injured. They are now receiving necessary medical assistance in the hospital.
"Ukrainian consuls are cooperating with Italian law enforcement agencies to clarify all the circumstances of the accident, are overseeing the treatment of our citizens, and are establishing contact with relatives," added Nikolenko.
Bus crash near Venice: What's known
The tragedy occurred in the Mestre mainland district of Italian Venice. Preliminary media reports suggested that a city bus transporting tourists to a camping site veered off the road and fell near the railway tracks. It was reported that the bus was carrying German and Ukrainian tourists.
According to local sources, the bus crashed through a fence, flew 10 meters, hit an electrical line, fell, and caught fire.
At the time of the accident, there were 40 people on board, of which 21 died and another 15 were injured.
One of the theories of the accident suggested by the media is that the driver fell ill; another theory posits that something inside the bus ignited before the crash. However, witnesses interrogated by the police do not confirm the latter theory.