Ukrainians express doubt about Russian opposition to Putin's regime, Olena Zelenska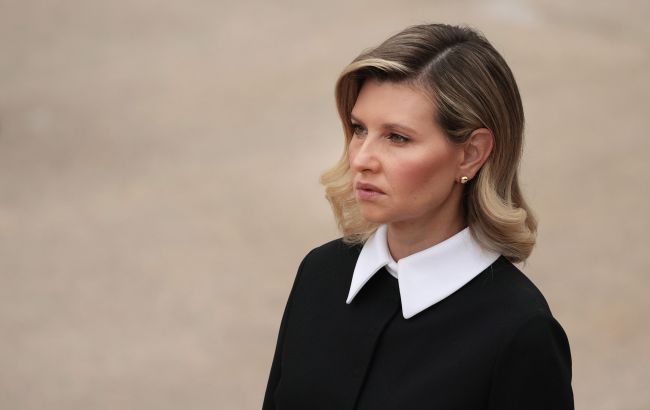 Photo : Olena Zelenska, the First Lady of Ukraine (Getty Images)
Russians are unlikely to rise against dictator Vladimir Putin, as doing so would require them to acknowledge their complicity in supporting the war in Ukraine, said Olena Zelenska, the First Lady of Ukraine, in an interview with RBС-Ukraine.
"We don't see much happening because very little is taking place. But I think there is indeed fear and helplessness there. I recently discussed this with my colleagues, wondering why this is the case. We live in an open society; it's not 1917 when information was hard to come by. Yes, their television is limited, but there is also the Internet," reflected Zelenska.
She shared her thoughts on why people in Russia do not seem interested in taking action.
"Perhaps, the majority are afraid to learn the horrifying truth about themselves. Because then, you must admit that you are also a monster and support it. But fear and helplessness are still not excuses. I hear many discussions about how they will rise soon, that something will happen. I wouldn't count on it," speculated the First Lady.
Zelenska agreed that, in Russia, an uprising would more likely come from the dissatisfied elite driven by financial motives rather than the loss of lives or similar concerns.
The situation in Russia
Previously, Kyrylo Budanov, the Chief of the Defense Intelligence of Ukraine, discussed in an interview with RBС-Ukraine that Russia's military and political elites are already discussing potential successors to the current dictator, Vladimir Putin. There are several candidates under consideration.
Moreover, Bloomberg, citing seven anonymous sources familiar with the matter, reported that the Russian elite has become disillusioned with Putin's ability to win the war and now considers a "frozen" conflict the best option for the Kremlin.