Ukrainian troops hold control over Bakhmut-Horlivka highway: How it affected Russians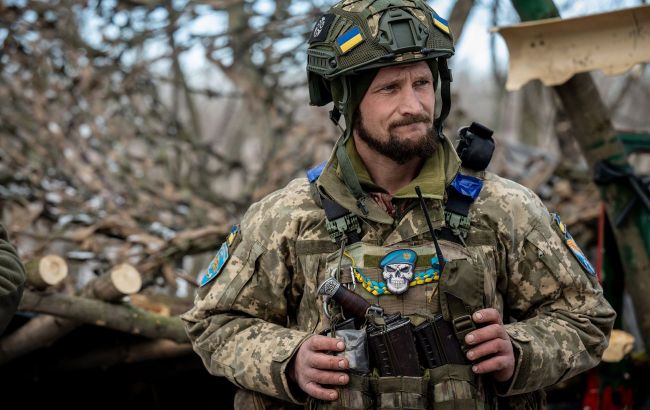 Ukrainian soldier (Getty Images)
Gaining fire control along the Bakhmut-Horlivka highway has complicated the movement and supply of Russian occupiers, according to a spokesperson of the Eastern Military Group of the Armed Forces of Ukraine Illia Yevlash.
He says Ukrainian forces keep fire control over the highway.
"We are delivering fire strikes using all available artillery means and drones. It is significantly more challenging for the enemy to supply various provisions to their group in this direction and also to Bakhmut. This is one of the key routes in the southern direction," the spokesperson stated.
Yevlash notes that the Russians have other communication lines, including a road leading to Soledar and other roads from temporarily occupied territories.
Controlling the Bakhmut-Horlivka highway is the "first warning signal" that has already made the movement and supply of occupiers in this direction quite challenging.
So, even if the occupiers use this road to transport ammunition or personnel, they understand that a 155mm high-explosive shell could land nearby. According to the spokesperson, this does not boost the occupiers' enthusiasm in this direction.
He mentions that Ukrainian fighters detect all technical means of the enemy moving in this area and inflict fire damage on them.
Bakhmut-Horlivka highway
On September 21, Yevlash reported that the liberation of Andriivka and Klishchiivka in the Donetsk region allowed the Ukrainian Armed Forces to gain control over the Bakhmut-Horlivka highway. It is located just 3 km from the contact line, and mortars as well as anti-tank crews are already operating there.
However, the occupiers still have other logistical routes to supply provisions to their Bakhmut group. The Ukrainian Armed Forces continue to disrupt these routes.
For more information on the frontline situation, refer to the article on RBC-Ukraine "Ukraine preparing ground for new battle for Bakhmut: Frontline overview."