Ukrainian top general discusses combat zone situation with French military chief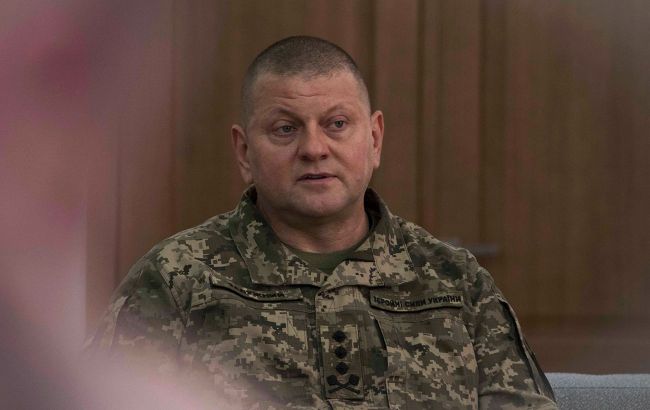 Commander-in-Chief of the Armed Forces of Ukraine, Valerii Zaluzhnyi (Photo: Facebook)
Commander-in-Chief of the Armed Forces of Ukraine, Valerii Zaluzhnyi, held a phone conversation with the Chief of the Joint Staff of the French Armed Forces, General of the Army Thierry Burkhard, according to Zaluzhnyi's post on Telegram.
During the negotiations, they discussed the situation in the combat zone.
"I provided detailed information about all directions where our defensive and offensive operations are ongoing. I emphasized the resilience and heroism of all our soldiers: those repelling Russian attacks and those, despite the density of enemy engineering obstacles, multiple enemy advantages in the air, manpower, artillery, and ammunition, continue to advance," Zaluzhnyi said.
In his conversation with General Burkhard, the Chief of the General Staff of the Armed Forces of Ukraine specifically addressed the needs of the Ukrainian military and the issue of training servicemen on the territory of France.
"I thanked our allies for their support and we agreed to stay in touch and jointly make efforts to de-occupy Ukraine," he added.
French assistance
Earlier, the Minister of Foreign Affairs of Ukraine, Kateryna Kryvonos, stated that France would increase its assistance to Ukraine, with new deliveries being prepared.
Former Ukrainian Defense Minister Oleksii Reznikov recently held "very productive" negotiations with the French Minister of Defense Sébastien Lecornu.
Following this, Ukrainian President Volodymyr Zelenskyy had extensive discussions with French President Emmanuel Macron. They discussed defense, a grain agreement, and security guarantees for Ukraine.