Ukrainian Territorial Defense Forces destroyed Russian machine gun crew with a drone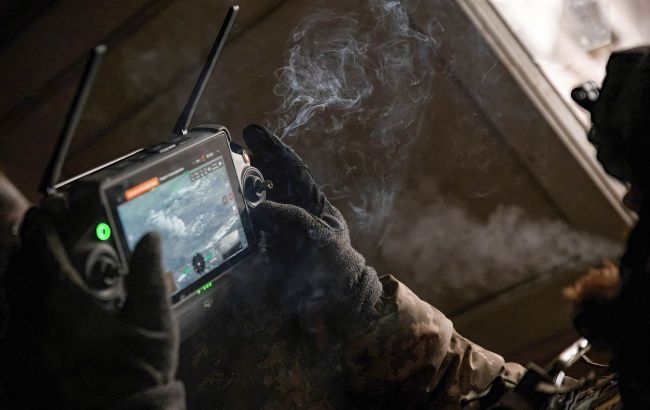 Ukrainian Territorial Defense Forces destroyed Russian machine gun crew using a drone (Photo: Getty Images)
Territorial Defence Forces destroyed a machine gun crew of Russian occupiers using a kamikaze drone, according to the post on the Telegram channel of fighter Yehor Firsov from the 109th Detached Territorial Defense Brigade.
He noted that enemy machine guns or tanks hinder our soldiers from completing their assigned tasks, so they are eliminated using drones.

According to him, a mounted anti-tank grenade launcher or mortar can also be employed to destroy Russian weaponry, but hitting a machine gun nest accurately with those weapons from the first shots is quite challenging.
Furthermore, a mortar or anti-tank grenade launcher produces a distinct sound upon projectile launch, alerting the enemy that they have around 30 seconds to take cover in a shelter.
Thus, the fighter believes drones are best suited for such purposes. Their advantages include precision, and the drone's approach can be heard a few seconds before the explosion. The drone's system remains virtually inaudible if the enemy is in a shelter, a tank, or operating a machine gun.
Previously, with guerrilla tactics, the Ukrainian military executed actions against a group of Russians on the occupied territories and presented corresponding video evidence.
Moreover, our border guards destroyed an enemy radio-electronic reconnaissance complex in the Kherson region.