Ukrainian tennis player dominates neutral Russian on her way to Washington open quarterfinals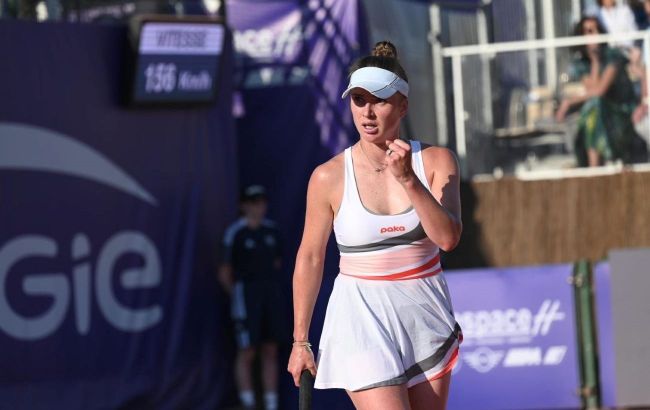 Elina Svitolina will continue her fight overseas. (Photo: facebook.com/INTERNATIONAUXSTRASBOURG)
Ukrainian tennis player Elina Svitolina, the country's top seed, achieved a convincing victory over Russian player Daria Kasatkina in the second round of the tournament in Washington, D.C, according to the match result.
Mubadala Citi DC Open, Round of 16
Svitolina - Kasatkina - 2:0 (6:2, 6:2)
The opponents started on equal footing, focusing on their serves. However, midway through the set, Svitolina took the initiative. In the fifth and seventh games, the Ukrainian gained points on Kasatkina's serve and secured a strategic advantage.
Implementing this advantage proved challenging for Svitolina. In the eighth game, Kasatkina fiercely competed and had 6 break points. Nevertheless, she failed to convert any of them. Instead, the Ukrainian tennis player capitalized on the set point on her second attempt.
In the second set, Svitolina dominated from the start. With two breaks, Ukraine's top-ranked player quickly approached the set's conclusion (4:0). Kasatkina then managed to open her score and put up maximum resistance on Svitolina's serve, but eventually conceded.
Svitolina's next opponent will be determined tomorrow. American Pegula, the top seed, will vie for a place in the quarterfinals against fellow countrywoman Sterns. Meanwhile, Ukrainian Kostyuk will face the second seed, Frenchwoman Garcia.
By the way, Ukrainian Bondarenko advanced to the quarterfinals of Prague Open after her opponent's withdrawal.