Ukrainian Special Forces strike Russian terrorists with HIMARS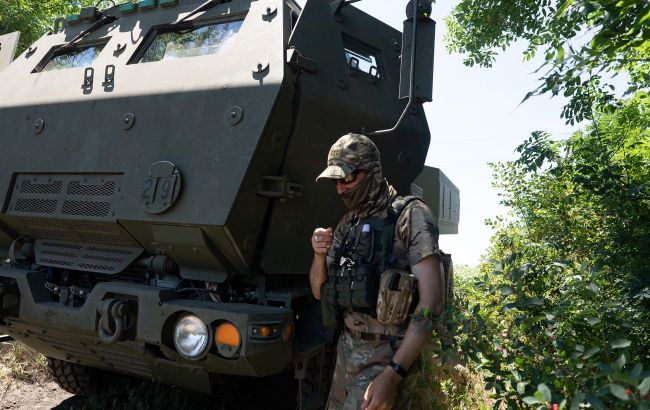 Photo: SOF fighters adjusted HIMARS fire on the spot with Russian drones (Getty Images)
In the Donetsk region, the HIMARS multiple rocket launcher system destroyed the crew of the Russian occupiers who were preparing to launch ZALA drones. The strike of HIMARS was carried out by the fighters of the Special Operations Forces (SOF) of Ukraine and later reported.
Operators of the 3rd SOF regiment, during an aerial reconnaissance in the Donetsk direction, discovered the crew of the unmanned aircraft complex ZALA, which was preparing to launch the drone.
According to the military, they managed to correct the M-142 HIMARS fire of the artillery unit of the Defense Forces on the target.
"As a result, the unmanned aircraft complex crew, their transport, and the drone itself were destroyed," the SOF notes.
HIMARS in Ukraine
It is not the first time that HIMARS has worked effectively in Donbas. In particular, in the Donetsk direction, the Armed Forces of Ukraine destroyed the Russian obstacle-placing station Zhitel using HIMARS. In addition, previously, Special Operations Forces fighters adjusted HIMARS fire on the location of Russian ZALA drone crews.
In July 2022 it became known that the total number of HIMARS systems in Ukraine will reach 22 units. The former Minister of Defense of Ukraine, Oleksii Reznikov, stated that about 100 HIMARS systems should be obtained for a counteroffensive.
​