Ukrainian soldiers destroy rare radar station of Buk-M3 air defense system: Video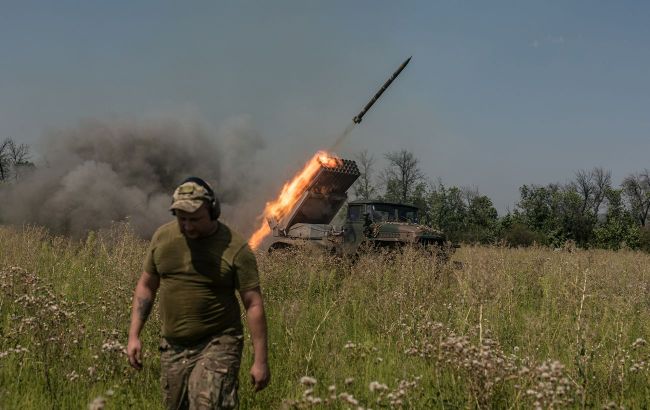 Illustrative photo (Photo: Getty Images)
Ukrainian defenders destroyed a Russian radar station of the Buk-M3 air defense system, worth millions of dollars, according to the Southern Defense Forces of Ukraine on Telegram.
It is noted that the Buk-M3 air defense system is a very rare target. Specialized military publications indicate that there has been no confirmation of the destruction of the launching installations of these air defense systems.
However, the radar station of the Buk-M3 system has been destroyed before. Its remnants were found in March 2022 in the Chernihiv region.
In the published footage, Ukrainian defenders are seen setting fire to the radar station for missile guidance and target illumination. The military notes that the value of the destroyed equipment exceeds $260 million.
Losses of the Russian army in the war
Since the start of the full-scale Russian invasion, Ukrainian forces have eliminated over 261,000 Russian invaders. Additionally, Russia has lost tens of thousands of units of military equipment.
Despite this, the Russian Ministry of Defense continues to conceal the losses of its army. Furthermore, the Russians do not disclose the losses of military formations, including private military companies that are also fighting against Ukraine.