Ukrainian soldier killed by judge in deadly car accident: Investigation completed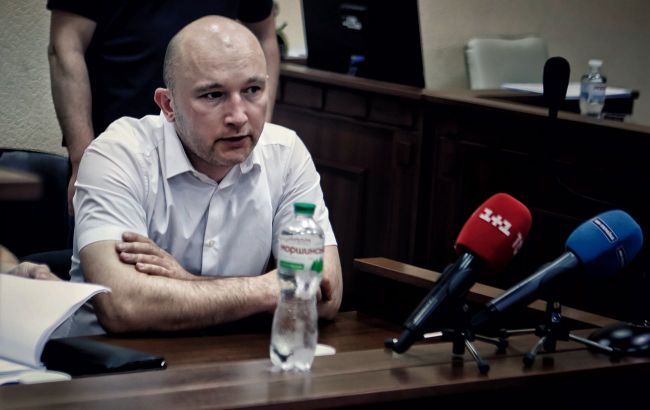 Oleksii Tandyr (Photo: Getty Images)
The pre-trial investigation against Judge Oleksii Tandyr from Makarivskyi District Court of the Kyiv region, who caused a deadly road accident at a checkpoint, has been completed, according to the press service of the State Bureau of Investigations.
According to the State Bureau of Investigations (SBI), during the investigation, 18 expert examinations were conducted, including:
Forensic medical examinations
Chemical examinations
Technical examinations
And others.
"Since the judge possesses special professional knowledge, methodologies, and extensive judicial experience in handling offenses related to road safety, during the collection of biological samples, he attempted to distort their contents with the aim of concealing the state of alcohol intoxication," the press service wrote.
It is noted that the examinations confirmed the presence of alcohol in the provided samples. The state of intoxication was also confirmed by the conclusions of other examinations.
Specifically, the following violations were proven:
Violation of traffic rules
Ignoring road signs
Significant speeding at the time of the collision
The judge is suspected of violating road safety rules while being under the influence of alcohol, which resulted in the death of the victim. The penalty envisages imprisonment for up to 10 years.
Deadly road accident involving National Guard soldier
On the night of May 26, the head of Makariv District Court in the Kyiv region, Oleksii Tandyr, hit a 23-year-old National Guard soldier near one of the checkpoints in the capital. Unfortunately, the National Guard member died at the scene.
Tandyr was detained and subsequently charged with the offense. On May 27, the judge was arrested for two months without the possibility of bail.
Meanwhile, the Higher Council of Justice temporarily suspended Tandyr from exercising his judicial functions. During this time, an examination confirmed that the judge was under the influence of alcohol at the time of the accident.