Ukrainian snipers showcase hunting for Russians in Kherson region: Video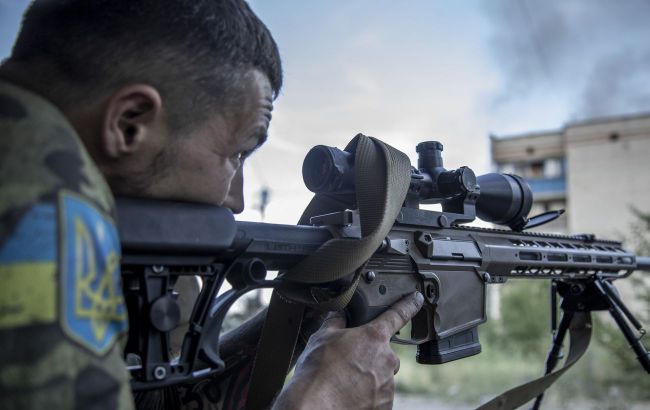 Illustrative photo (Photo: Getty Images)
Ukrainian snipers continue to eliminate Russian occupiers on the left bank of the Kherson region. Video has emerged, according to the Special Operations Forces of the Armed Forces of Ukraine.
"In the Special Operations Forces, it is emphasized that Russians in the temporarily occupied territories of Ukraine are constantly under surveillance by Ukrainian soldiers, even without suspecting it.
"Yes, in the Kherson region, snipers from the 73rd Special Operations Center are hunting Russian occupiers who have settled on the left bank of the Dnipro. Each shot fired by our operators improves the statistics of eliminated Russians," the military underscores.
Elimination of occupiers
Ukrainian defenders eliminate Russian soldiers who have invaded our country every day.
According to the General Staff of the Armed Forces of Ukraine, in the last 24 hours on October 17, Russian losses amounted to 620 individuals.
Moreover, since the beginning of the full-scale war, our soldiers have eliminated 290,050 Russian soldiers.