Ukrainian President proposes meeting with Latin American leaders to advocate for peace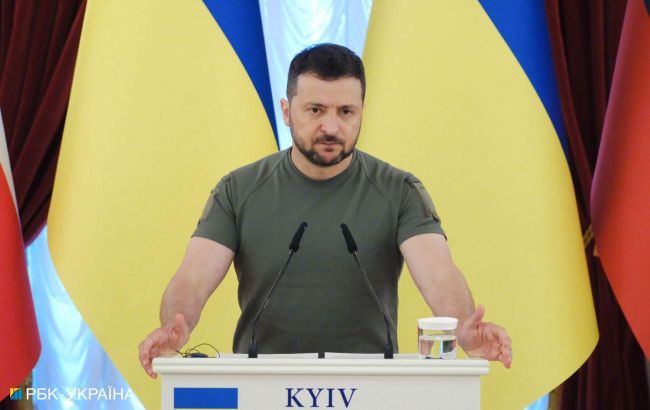 Ukrainian President Volodymyr Zelenskyy (Photo: Vitalii Nosach, RBC-Ukraine)
According to the interview with Globo News, Ukrainian President Volodymyr Zelenskyy offered Brazilian President Luiz Inácio Lula da Silva to arrange a meeting with leaders from Latin American countries. Zelenskyy believes that such a gathering could contribute to the promotion of peace.
Zelenskyy emphasized the significance of Latin America to him, including Brazil and other nations. He expressed his willingness to accept an invitation from President da Silva to visit Brazil, highlighting the importance of the region in his diplomatic agenda.
"I value Latin America greatly, and Brazil, along with other countries, are crucial partners for me. I have plans to visit Brazil, and if I receive an invitation, I will gladly make the trip," Zelenskyy stated.
Additionally, Zelenskyy proposed that President da Silva act as a regional leader and convene other heads of states to listen to Ukraine's message.
"... If President da Silva manages to gather other Latin American leaders, we could all convene in Brazil or any other suitable location. This initiative would significantly aid in fostering global peace and provide support to Ukraine from the entire continent," the Ukrainian President elaborated.
He stressed the necessity for specific outcomes from the meeting, citing two essential aspects.
"Firstly, such an assembly would bring Latin American countries closer together and facilitate constructive dialogue. Secondly, Brazil and President da Silva demonstrated support for Ukraine's sovereignty and territorial integrity, underscoring the importance of maintaining this support," Zelenskyy acknowledged.
He also expressed hope that Brazil would play a role in resolving the "grain deal" and providing substantial humanitarian assistance.
It is noteworthy that President Zelenskyy clarified that he does not intend to seek military aid from President da Silva, asserting that he does not expect Brazil to provide him with weapons.
Ukraine-Brazil relations
Initially, President Lula da Silva maintained a relatively neutral stance concerning Russia's war on Ukraine, suggesting that the Ukrainian government should have refrained from pursuing NATO and EU memberships.
However, as of early 2023, President da Silva expressed a desire to act as a mediator between Ukraine and Russia to help establish peace. In June, he condemned Russia's invasion of Ukraine.
President Zelenskyy had planned to meet with President da Silva during the G7 summit, but due to conflicting schedules, the meeting did not take place. Nonetheless, Zelenskyy remains interested in meeting with President da Silva and is even prepared to travel to Latin America for the occasion.
Moreover, Ukraine is seeking support from the Global South in its conflict against Russia.