Ukrainian PM announces amount of international assistance needed for Ukraine in 2024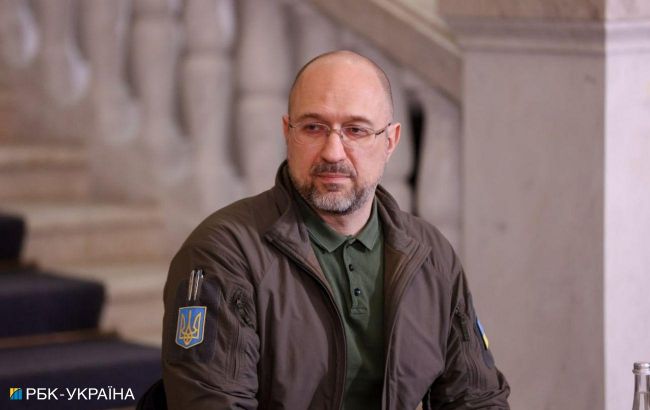 Prime Minister of Ukraine Denys Shmyhal (Photo: RBC-Ukraine, Vitalii Nosach)
Ukraine needs approximately $42 billion in external financing in 2024 to cover the state budget deficit, according to Prime Minister of Ukraine Denys Shmyhal.
"Thanks to the support of our international partners, we have managed to stabilize the situation. At the same time, the state budget deficit will be around 20% this year. Next year it will be 21% of GDP. To fully cover this budget deficit, we will need to attract external financing of about USD 42 billion," he said during the annual fall meetings of the IMF and the World Bank.
He mentioned that this would allow the government to fulfill its primary social obligations: paying pensions and salaries to doctors and teachers and assisting those whose homes were destroyed by Russia.
Finance Ministry data
The Minister of Finance of Ukraine, Sergii Marchenko, in a meeting with the U.S. Deputy Secretary of the Treasury for International Affairs Jeyhun Bayramov during the annual meetings of the IMF and the World Bank, stated that the budget support needs in 2024 would be at the level of the current year. The projected deficit is expected to be $42.9 billion.
He noted that the U.S. government directed $10.9 billion to finance the state budget of Ukraine for the year 2023.
On October 11, a grant of $1.15 billion from the U.S. was received in the state budget of Ukraine through the World Bank's Multi-Donor Trust Fund.
Budget proposal
According to the draft state budget, the Cabinet of Ministers of Ukraine expects to receive assistance from international partners in 2024 amounting to $41.4 billion, which includes:
EU macro-financial assistance - $9 billion,
IMF credit under the EFF program - $5.4 billion,
International Bank for Reconstruction and Development credit - $2 billion,
Assistance from the U.S. government and other official creditors - $25 billion.