Ukrainian pilots test Gripen fighter jets in Sweden - Media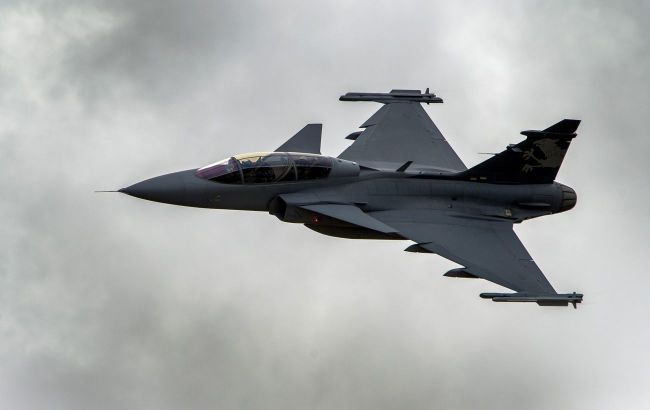 Ukrainian pilots test Gripen fighter jets in Sweden (Photo: Getty Images)
Ukrainian pilots have been allowed to conduct test flights on Swedish Gripen fighter aircraft, according to a statement by Sweden's Minister of Defense, Paul Johnson.
The statement said that the orientation training had been completed, and according to the report Johnson had received from the Armed Forces, the training went well.
Orientation training includes test flights on aircraft and simulators and briefings for ground personnel.
Johnson stated that they had previously mentioned not ruling out sending Gripen to Ukraine, but the experience gained during the training program would now serve as the foundation for ongoing work to determine the conditions for such a transfer.
Gripen fighter aircraft
At the end of May, the Swedish government allowed Ukrainian pilots to undergo training on Gripen aircraft.
The Office of the President of Ukraine stated that the transfer of Swedish Gripens to Ukraine must be coordinated with other countries, as is the case with the supply of F-16s.
Swedish Prime Minister Ulf Kristersson mentioned that the country needs aircraft for its defense, as the state's application for NATO membership has not yet been completed. However, he did not rule out the possibility of future supplying Gripen fighter jets to Ukraine.
Saab JAS 39 Gripen is a fourth-generation multi-role fighter aircraft designed with versatility in mind. Formally classified as a fighter, it was conceived as a multi-role aircraft capable of performing various missions.