Ukrainian oligarch Kolomoisky waives his rights to 1+1 Media: What will happen to holding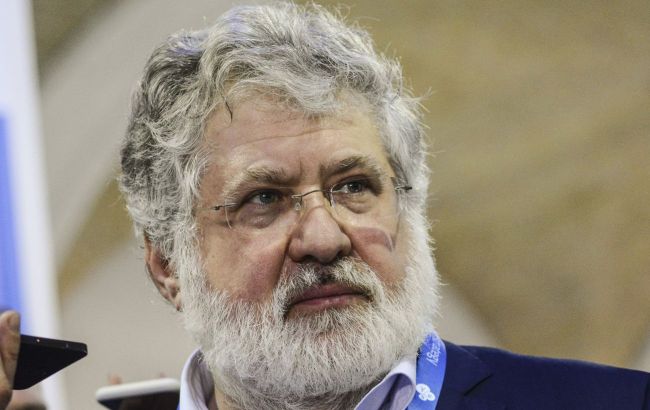 Oligarch Ihor Kolomoisky (Photo: UNIAN)
Ukrainian oligarch Ihor Kolomoisky is transferring his media conglomerate 1+1 Media Group corporate rights for a period of 5 years. They will be managed by the labor collective, represented by the current CEO, Yaroslav Pakholchuk, according to the respective statement.
"I have made the decision to transfer my corporate rights to the labor collective, represented by Yaroslav Valeriyovych Pakholchuk, the CEO of LLC Broadcasting Company Studio 1+1, who will act on behalf of the companies and under the delegation of the labor collective," TSN quotes Kolomoisky's statement.
What it means
The document specifies that the authority to manage corporate rights includes the ability for the manager to make any necessary decisions on behalf of Ihor Kolomoisky, except for alienation and/or encumbrance of corporate rights belonging to Kolomoisky and receiving dividends.
However, this transfer of corporate rights will not lead to a change in the ultimate beneficial owner of the 1+1 Media Group, and decisive influence (control) remains with Kolomoisky.
This decision has been made for a 5-year term.
Furthermore, the statement asserts that Kolomoisky, who is currently in pre-trial detention, cannot fully exercise his authority. Therefore, these duties have been entrusted to Pakholchuk, who has been leading 1+1 Media since 2019.
Ihor Kolomoisky's arrest
On September 2, oligarch Ihor Kolomoisky was arrested as a result of a decision by the Shevchenkivsky District Court. He was also provided the opportunity to post bail in the amount of 509 million hryvnias.
He is suspected of misappropriating 9.2 billion hryvnias in assets from PrivatBank and also being involved in money laundering through the substantial transfer of funds abroad.
Afterward, Kolomoisky was handed a new suspicion of illegal appropriation of 5.8 billion hryvnias.
At that point, the court reviewed its decision regarding the preventive measure for Kolomoisky and increased the bail amount to 3.891 billion hryvnias.
Kolomoisky's lawyers have already attempted to appeal this decision in court, but the appeal was rejected.
For a detailed account of how one of the country's most influential oligarchs ended up under arrest, read the article "Fall of the oligarch: How Kolomoisky lost power and ended up in the dock" by RBC-Ukraine.