Ukrainian MP from banned party Vadim Rabinovich accused of state treason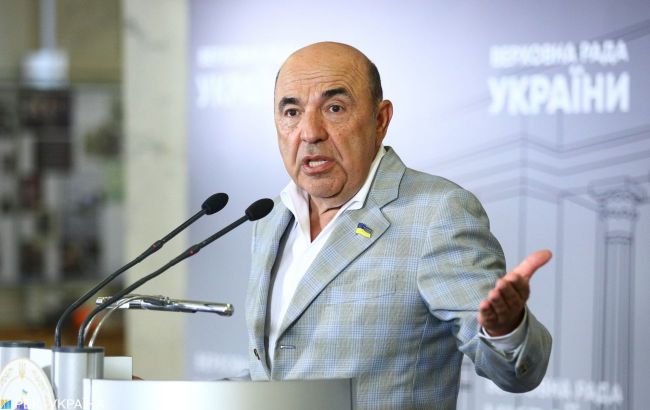 Vadim Rabinovich (Photo: Vitalii Nosach, RBC-Ukraine)
According to the State Bureau of Investigations, former MP from the now-banned party "Opposition Platform - For Life" (OPFL), Vadim Rabinovich, has been charged with state treason.
The investigation revealed that the ex-MP disseminated anti-Ukrainian propaganda among the population and political leadership of EU countries.
Rabinovich was known for making manipulative statements that harmed Ukraine's sovereignty, territorial integrity, inviolability, and its state, economic, and informational security. The State Bureau of Investigations emphasized that Rabinovich's activities contributed to Russia's achievement of its military and political objectives.
Rabinovich has been charged with state treason under Article 111, Part 1 of the Criminal Code of Ukraine. The notification of suspicion was issued through an international request for legal assistance to Israel, where the former MP is currently hiding.
If convicted, Rabinovich could face up to 15 years in prison and property confiscation.
Pro-Russian Opposition Platform - For Life has been banned in Ukraine
The party was led by traitor and confidant of the Russian dictator, Viktor Medvedchuk.
Some OPFL MPs fled Ukraine even before Russia's full-scale invasion, while others announced their withdrawal from the faction. It should be noted that some representatives of this party have already been stripped of their mandates, including Rabinovich.