Ukrainian MP Dubinskyi received suspicion on August 9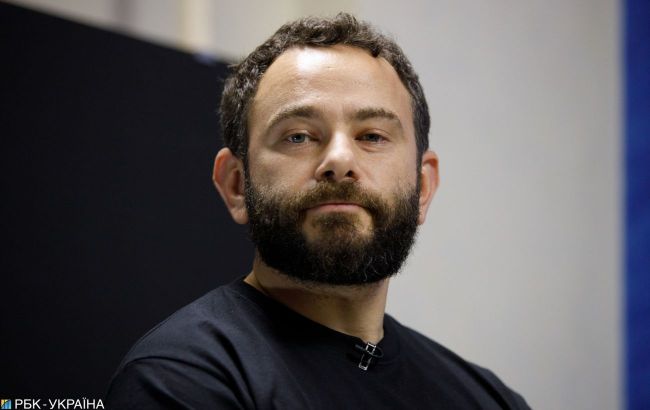 Member of Parliament of Ukraine Oleksandr Dubinskyi (Photo: RBC-Ukraine, Vitalii Nosach)
The State Bureau of Investigations of Ukraine has announced suspicions against Member of Parliament Oleksandr Dubinskyi, as reported by sources in law enforcement agencies.
The source did not specify the exact article. However, on his Facebook page, Dubinskyi revealed that he had been charged with official forgery.
Specifically, according to his statement, he is being charged under Article 366, Part 1, of the Criminal Code of Ukraine (creation, issuance by an official of knowingly false official documents, insertion of deliberately false information into official documents, and other forgeries of official documents).
The sanction of this article provides for a penalty ranging from two to four thousand non-taxable minimum incomes of citizens or imprisonment for up to three years.
The scandal involving Dubinsky's foreign travel
Recall that previously, in the media and on social networks, a document was leaked in which the Ministry of Health applied for Dubinsky'is travel abroad. The publication was authored by Anton Shvets, co-founder of the "Democratic Axe" party. According to him, during the state of war, Dubinskyi traveled abroad for vacation under the guise of accompanying his father for medical treatment. However, allegedly, he was vacationing with a companion in Barcelona, Spain.
Meanwhile, Dubinskyi himself admitted to leaving Ukrainian territory. But, as the controversial MP explained, he had to travel to "accompany his sick father for medical treatment."
Following these reports, on August 3, the Security Service of Ukraine and the State Bureau of Investigations searched Dubinskyi's premises. Law enforcement noted that they are investigating the circumstances and legality of the MP's travel abroad during the state of war.
Additionally, investigators are trying to determine how Dubinskyi managed to sign and send official documents, including to state agencies, while abroad. In the opinion of law enforcement, this may indicate their forgery.
On August 4, it became known that Dubinskyi was questioned by the State Bureau of Investigations in Kyiv.