Ukrainian MoD discusses military support with Polish counterpart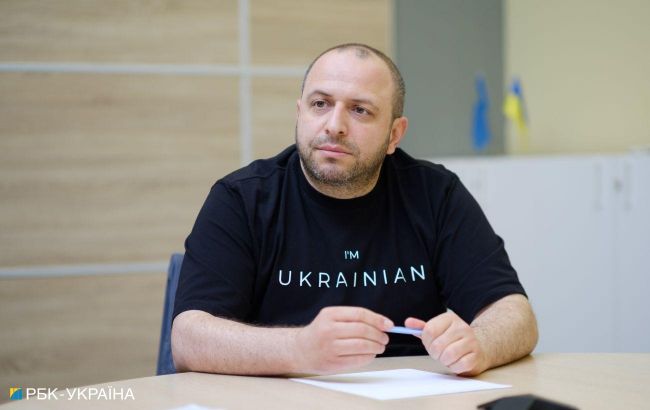 Rustem Umerov, Minister of Defense of Ukraine (Photo: Vitalii Nosach, RBC-Ukraine)
The Minister of Defense of Ukraine, Rustem Umerov, had a telephone conversation with the Minister of National Defense of Poland, Mariusz Blaszczak, according to Umerov's statement.
As Umerov wrote, he thanked Poland for leading the tank coalition and providing significant assistance since the start of the full-scale invasion.
However, Umerov did not say what exactly the ministers discussed.
Earlier the head of the Pentagon, Lloyd Austin, spoke about the creation of a new coalition, which concerned the transfer of Leopard tanks to Ukraine, as well as pilot training on F-16 fighters.
Strengthening the defense of Poland
In recent years, Poland has been actively engaged in strengthening its defense capabilities. So, in March of this year, Blaszczak already announced his intentions to create the largest army in Europe.
At the same time, it was reported that the country was starting the largest rearmament campaign in 50 years. Within its framework, hundreds of units of heavy equipment, airplanes, helicopters, etc. should be purchased.
And the other day, the USA approved the sale of weapons to Poland worth 15 billion dollars. The contract included the purchase of an integrated air and missile defense combat control system (IAMD IBCS).