Ukrainian Minister of Foreign Affairs urges U.S. to provide ATACMS to Ukraine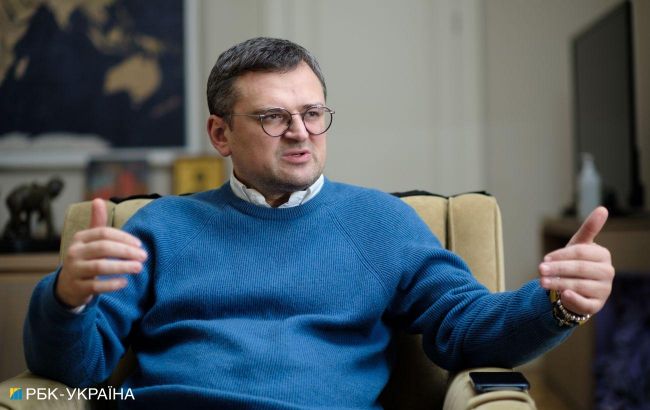 Ukrainian Minister of Foreign Affairs Dmytro Kuleba (Photo: Vitaliш Nosach, RBK-Ukraine)
"Dmytro Kuleba held talks with Antony Blinken, expressing gratitude to the United States for the military assistance already provided," the statement said.
It is noted that Kuleba also urged to provide ATACMS to enhance Ukraine's long-range capabilities.
What else did Kuleba discuss with Blinken
Kuleba revealed that they also had discussed further steps for expanding global support for the "Peace Formula" and decisions regarding the expansion of grain exports.
Blinken mentioned that he had discussed with Kuleba the outcomes of the meeting in Saudi Arabia, as well as the Ukrainian Armed Forces' counteroffensive.
Transfer of ATACMS missiles
ATACMS is a solid-fueled ground-to-ground ballistic missile produced by the American company Lockheed Martin with a range of up to 300 km. The launch systems for ATACMS missiles include the M270 MLRS and M142 HIMARS multiple-launch rocket systems.
Last year, Ukraine called on the United States to provide long-range ATACMS missiles. With these missiles, the Ukrainian military could strike enemy rear areas. Additionally, Ukraine already possesses HIMARS multiple-launch rocket systems capable of using such weaponry.
For a long time, the U.S. had rejected Ukraine's requests, but recently, U.S. President Joe Biden confirmed that the United States has begun considering transferring these aforementioned missiles to the Ukrainian Armed Forces.