Ukrainian military shows battle under Bradley and Leopard cover in Zaporizhzhia region - Video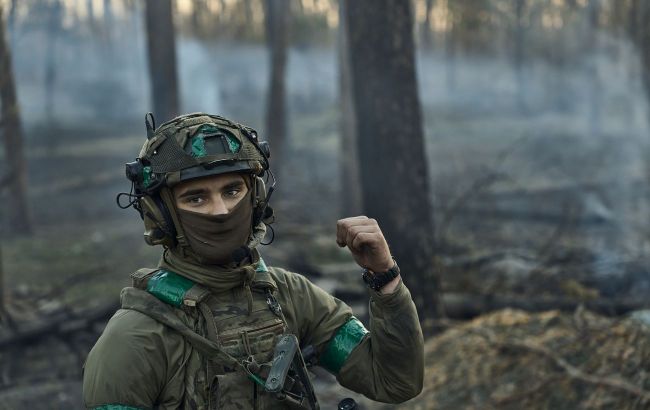 Ukrainian soldier (Getty Images)
The video shows Ukrainian infantry operating under the cover of the Bradley infantry fighting vehicle and the Leopard tank.
"During the advance tanks not only effectively destroy enemy infantry and their equipment but also play a psychological role," said the unit's soldiers.
Counteroffensive by the Ukrainian Armed Forces
The Ukrainian military has been conducting a counteroffensive since the beginning of the summer. It is taking place in specific areas of the front, including the Melitopol direction.
Ukrainian soldiers have managed to liberate the village of Robotyne and are advancing further, displacing enemy soldiers.
Earlier, Commander of the Tavria Operational-Strategic Group Oleksandr Tarnavskyi stated that the largest breakthrough of the counteroffensive would take place after the liberation of Tokmak in the Zaporizhzhia region.