Ukrainian military receives 30 combat robots from Army of drones project for frontline operations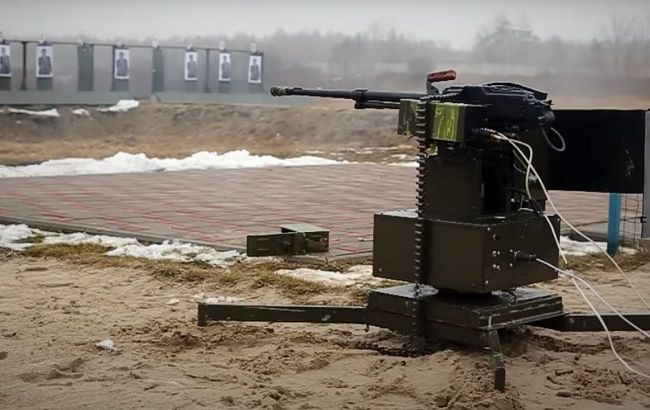 Remotely operated combat module Shablia (Photo: Getty Images)
The Ukrainian military undergoes combat training on Army of Drones robotic platforms. The first batch of machines has already been sent to the front, according to Minister of Digital Transformation Mykhailo Fedorov.
"A few days ago, we delivered 25 combat turrets 'Shablia' and 5 ground platforms 'Rys' to the front," announced Fedorov.
According to him, the equipment was distributed among 10 units of the Defense Forces that are fighting across the entire front line.
"Our military quickly mastered the operation of turrets and ground platforms and will soon use them against the Russians on the battlefield," the minister explained.
He also emphasized that robotic systems, combined with drones, would help more effectively target the occupiers.
"Soon, there will be more technologies at the frontline. Working on it," concluded Fedorov.