Ukrainian military intelligence comments on the placement of nuclear weapons in Belarus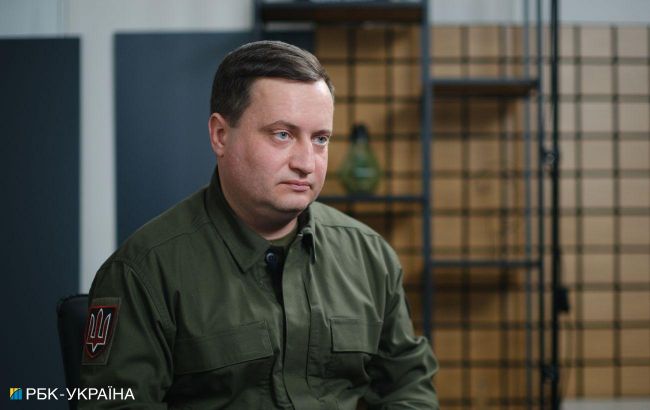 Representative of Ukrainian military intelligence, Andriy Yusov (Vitaliy Nosach, RBC-Ukraine)
According to the statement from Ukrainian Military Intelligence representative Andriy Yusov during a TV interview, the placement of Russian tactical nuclear weapons in Belarus does not alter Ukraine's security situation significantly. However, it can serve as an additional tool for coercion.
"For Ukraine, this fundamentally changes nothing. It's a repetition of the Caribbean Crisis, only closer and on a smaller scale," he said.
Yusov emphasized that Russian nuclear weapons remain in Belarusian territory, and this serves as an additional instrument for blackmail, pressure, possible negotiations, and raising the stakes. They could withdraw the weapons they have deployed if someone wants to engage in talks with the dictator.
The intelligence representative also highlighted that globally, it does not alter the security situation for Europe or Ukraine.
"Our border with Russia is so vast, and nuclear facilities, including elements of nuclear weapons, are located in different areas. So, for Ukraine, it changes nothing... It's primarily about blackmail and raising the stakes: 'Please start talking with me, and maybe we'll come up with something and reach an agreement,'" he added.
Russian nuclear weapons in Belarus
In late May, the defense ministers of Russia and Belarus signed an agreement on the placement of Russian tactical nuclear weapons in Belarus. Moscow was to transfer the "Iskander-M" missile complex to Minsk, which is capable of launching missiles with nuclear warheads.
U.S. intelligence has no doubt that Russia has already transported the first batch of tactical nuclear weapons to Belarus.
However, the head of Ukrainian military intelligence, Kyrylo Budanov, believes that Russia will not launch a nuclear strike against Ukraine.
Caribbean Crisis
This tense standoff between the United States and the Soviet Union arose from the secret placement of Soviet nuclear missiles in Cuba in 1962, in response to the installation of missiles in Turkey. The superpowers came close to direct military confrontation and the imminent threat of nuclear war.