Ukrainian military explains why Russians stopped advancing in Lyman direction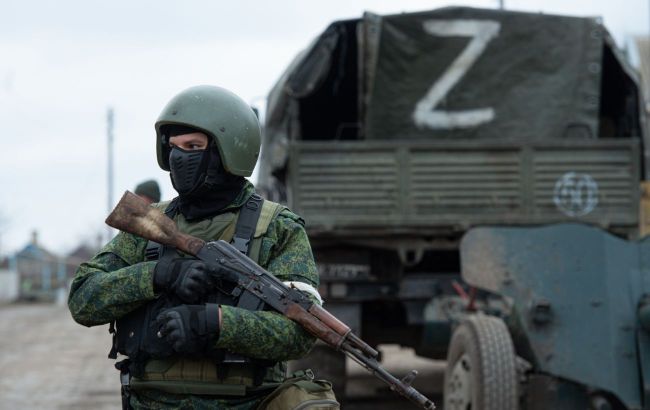 Ukrainian military explains why Russians stopped advancing in Lyman direction (Getty Images)
Russian forces have ceased their advance on the Lyman front because of strong resistance from the Ukrainian defense forces. However, the occupiers may resume their attacks within a few days, according to a spokesperson of the Eastern Group of Troops, Illia Yevlash.
"Two days ago, the Russians attempted to conduct offensive operations in the Lyman direction but faced fierce resistance from the Ukrainian defense forces, as well as our powerful explosive barriers," the statement reads.
Yevlash explained that the Russians had repeatedly reported that their advance was greatly hindered by a dense minefield, making it challenging for their equipment and infantry to move.
"Aside from the well-established fortifications, we have a strong defensive position in that direction. So the enemy, being beaten off, withdrew to regroup and recover from their losses," Yevlash stated.
However, the Ukrainian Armed Forces believe that this calm is not long-lasting. It is highly likely that the enemy will resume its offensive actions on this front within a few days, if not sooner.
The Russians are experiencing the consequences of storming mined positions firsthand
Yevlash also highlights daily Russian losses of military equipment and infantry reported by Ukraine's General Staff. These numbers are the result of Russian attempts to storm mined positions.
"Of course, these are significant losses, including personnel. Even the Storm Z units are refusing to carry out their tasks, as they are being used as squads for mine clearance in this direction," Yevlash added.
Fighting in the Lyman-Kupiansk direction
Today, the General Staff of the Ukrainian Armed Forces reported that there were no Russian offensive actions in the Lyman direction.
Prior to this, Commander of the Eastern Troops, Oleksandr Syrskyi, stated that the Russian advance in the Kupiansk direction had resumed. The occupiers aim to encircle Kupiansk and reach the Oskil River.