Ukrainian military destroys Russian Su-25 fighter jet: General Staff reports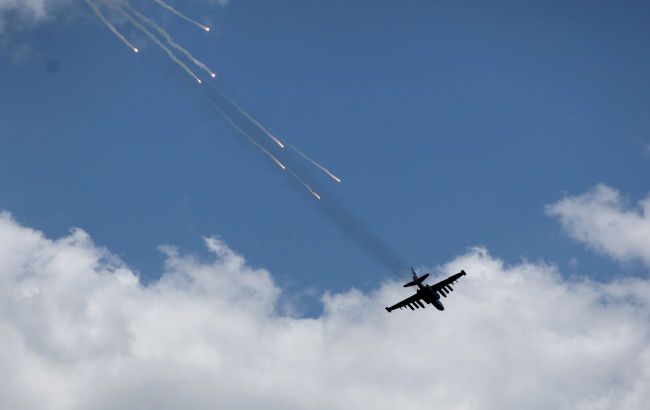 Illustrative photo (Photo: Getty Images)
"During the past 24 hours, the aviation of the Ukrainian Armed Forces carried out 11 strikes on areas with the concentration of enemy personnel, equipment, and military technology, as well as 5 strikes on enemy air defense missile systems," the statement said.
It is mentioned that Ukrainian forces destroyed a Russian Su-25 fighter aircraft and 7 tactical reconnaissance UAVs.
The exact location where the enemy aircraft was destroyed is not specified.
Su-25 Soviet armored subsonic military aircraft
The attack aircraft is designed for direct support of ground troops on the battlefield during day and night conditions with direct visibility of the target, as well as for the destruction of objects with specified coordinates in all weather conditions.
The Su-25 first took to the air on February 22, 1975. Aircraft of this type have been in operation since 1981 and have participated in numerous military conflicts.
Russian losses in the war in Ukraine
Ukrainian forces eliminated another 450 Russian occupiers during the past day. Additionally, the Ukrainian Armed Forces destroyed 6 tanks, 7 artillery systems, and 17 enemy drones.
Furthermore, over the past day, Ukrainian troops eliminated nearly 200 Russian occupiers and destroyed two enemy ammunition depots and equipment in the Tavria direction.
According to the General Staff of the Ukrainian Armed Forces in the morning briefing, there were 39 combat clashes on the fronts during the past day. Ukrainian military forces are holding defensive positions in the east and south and conducting offensive operations in the Melitopol and Bakhmut directions.