Ukrainian military advances up to 600m near Robotyne, Zaporizhzhia region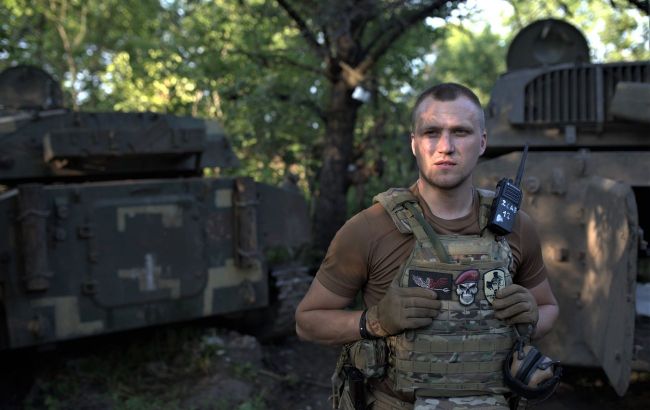 Ukrainian soldier (Getty Images)
Ukrainian troops continue their advance near the village of Robotyne in the Zaporizhzhia region. They have progressed a distance of up to 600 meters, according to a spokesperson for the Defense Forces on the Tavria direction Oleksandr Shtupun.
"We had partial success to the west of Robotyne. Our soldiers are inflicting losses on the occupiers in personnel and equipment. They continue to consolidate their positions on the occupied frontlines. In certain directions, we have advanced from 100 to 600 meters," Shtupun stated.
(deepstatemap.live)
He also notes that Ukrainian forces are maintaining pressure in the Melitopol direction. Over the past three days, Ukrainian defenders have managed to capture 25 occupiers.
"But the enemy does not give up and tries to regain lost ground, particularly to the west of Verbove and to the southeast of Mala Tokmachka. The enemy is even deploying elite forces for the assault - airborne troops, but is suffering losses," the spokesperson added.
(deepstatemap.live)
Recapture of Robotyne
On August 28, Ukrainian forces successfully liberated Robotyne from Russian occupiers. It was one of the key enemy strongholds in the Zaporizhzhia region.
The next goal for Ukrainian forces may be Tokmak, which is located 30 kilometers away from Robotyne.
For more detailed information about the liberation of this settlement, read the report on RBC-Ukraine.