Ukrainian Michelle Andrade on starring in The Crown and how actors feel about war in Ukraine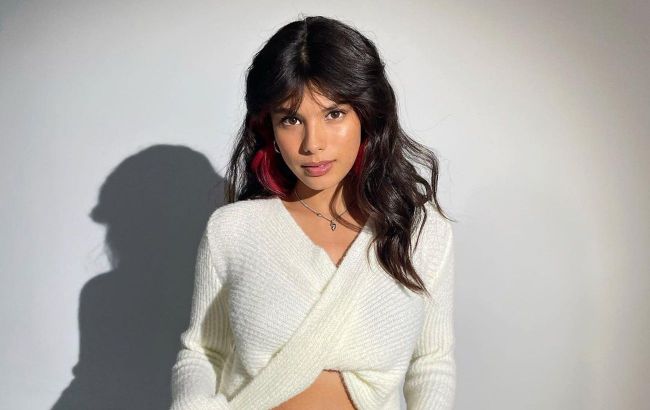 Michelle Andrade appeared in the popular TV series (photo: instagram.com/mishvirmish)
In an interview with RBC-Ukraine, Ukrainian singer Michelle Andrade has joined the cast of Netflix's series The Crown and has revealed what the stars of the British show think of the full-scale war between Russia and Ukraine. She also disclosed whom she had the chance to discuss the war with during the filming.
According to Andrade, she naturally couldn't avoid talking to the crew about what was happening in Ukraine. She was impressed when they began supporting her.
"Of course, discussions about it were unavoidable. While getting acquainted with the actors and the crew, I mentioned that I am Ukrainian-Bolivian. That's when they became interested, asking about the current situation in Ukraine, expressing sympathy, and inquiring if help was needed. I liked their stance," Andrade explained.
Photo: instagram.com/mishvirmish
Regarding the people Andrade got to know during the filming, she was fortunate to converse with Israeli actor Salim Daw, who portrayed Mohammed. She said that he is "a very kind and wise man who loves his daughters and speaks in poems."
"We immersed ourselves in our roles together and actually spoke on the phone, as is shown in the series. He gave me valuable advice: an actor doesn't play the role at the moment; an actor lives it," said the Ukrainian star.
Photo: instagram.com/mishvirmish
Michelle Andrade also shared her experience of the support she received from The Crown team during the shooting of her scenes which lasted for several hours, as they collaborated on perfecting her role and accent.
"Along with the actors, I got into character, worked on my accent. They were willing to share their professional secrets with me and treated me with respect," Andrade revealed.