Ukrainian MFA urges partners to provide promptly Taurus and ATACMS to Ukraine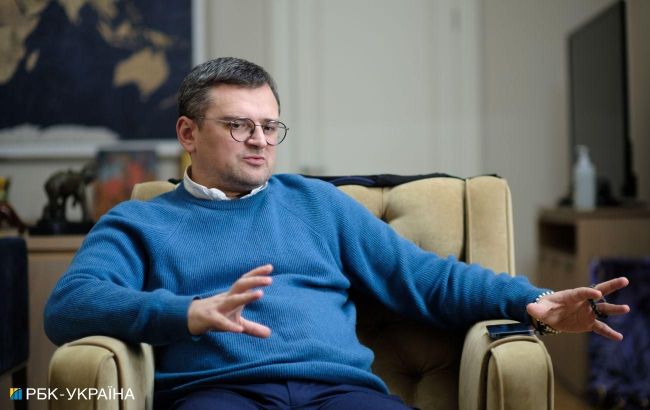 Minister of Foreign Affairs of Ukraine, Dmytro Kuleba (Photo: Vitalii Nosach, RBC-Ukraine)
Ukrainian Minister of Foreign Affairs, Dmytro Kuleba states that he, along with colleagues, is requesting partners to provide Taurus and ATACMS as soon as possible, according to his Twitter.
"Long-range missiles have proved crucial. This is why Taurus and ATACMS are essential for Ukraine's success, and we ask partners to provide them as soon as possible," Kuleba wrote.
According to him, both will be used exclusively within Ukrainian borders. He notes that "the longer the missile's range, the shorter the war."
Transfer of ATACMS missiles
ATACMS is a solid-fueled ballistic missile of the "ground-to-ground" class produced by the American company Lockheed Martin with a range of up to 300 km. The rocket launchers for ATACMS missiles are the M270 MLRS and M142 HIMARS multiple-launch rocket systems.
Recently, US President Joe Biden confirmed that the United States has started considering transferring the aforementioned missiles to the Ukrainian Armed Forces.
Taurus missiles for Ukraine
According to media reports, Ukraine requested long-range Taurus cruise missiles from Germany, with a range of up to 500 kilometers. However, Germany rejected the request.
German media reported that Berlin might soon announce the transfer of Taurus missiles. However, negotiations with the US are ongoing at the moment.
Also, according to the publication Spiegel, Olaf Scholz wants to make technical modifications to the missiles to prevent Ukrainian strikes on Russian territory, but this does not apply to the territory of occupied Crimea.
Meanwhile, criticism of Scholz continues in the Bundestag due to his refusal to provide long-range missiles to Ukraine.