Ukrainian maritime drone MAGURA V5 unveiled at Turkey exhibition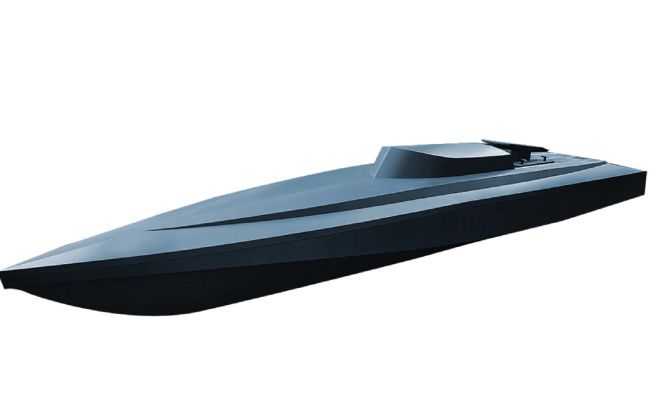 Photo: Ukrainian Maritime Drone MAGURA V5 ("SpecTechnoExport")
According to the Industrial Portal, the International Defence Industry Fair (IDEF 2023) in Istanbul showcased the model of the new Ukrainian maritime drone, MAGURA V5.
The MAGURA V5, which stands for Maritime Autonomous Guard Unmanned Robotic Apparatus, is a versatile unmanned surface vehicle developed by the Ukrainian state-owned company "SpecTechnoExport".
Designed for a wide range of tasks including surveillance, reconnaissance, patrolling, search and rescue operations, mine countermeasures, fleet protection, and combat missions, the V5 boasts a hydrodynamic hull and sleek profile, enabling stealthy maneuvering.
"This cost-effective solution can be easily deployed from any remote location. The unmanned operation of V5 minimizes the need for human resources during missions, reducing potential casualties in harsh conditions," according to the developers.
Key specifications of the MAGURA V5 include:
Length: 5500 mm (5.5 m)
Width: 1500 mm (1.5 m)
Height above the waterline: 500 mm
Cruising speed: 22 knots
Maximum speed: 42 knots
Range: 450 nautical miles (approximately 833 km)
Payload capacity: 320 kg
Communication: mesh-radio with airborne relay or satellite link.
It is worth noting that the Ukrainian Armed Forces have already incorporated over 20 new domestically produced drone models in their arsenal, as previously reported.