Ukrainian marines down Russian Ka-52 helicopter in Donbas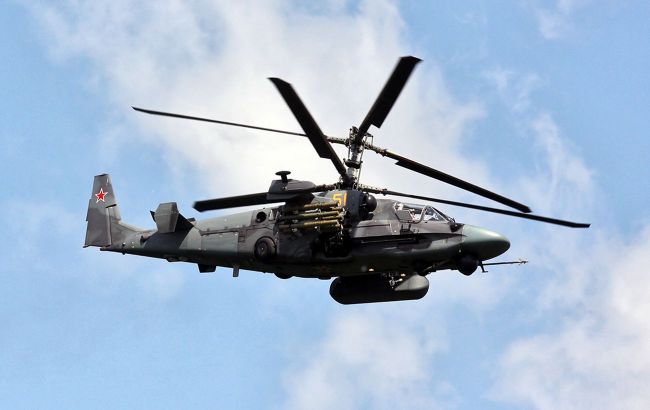 Illustrative photo: Ukrainian marines shoot down a Russian Ka-52 in Donbas (wikipedia.org)
This morning, on July 25th, Ukrainian marine infantry successfully brought down a Russian Ka-52 Alligator attack helicopter in Donbas, reported the 38th Separate Marine Brigade.
"Marines' mornings do not start with coffee. Today at 7:43 a.m., our brigade's MANPADS destroyed an enemy Ka-52," the military wrote.
Ka-52
The Ka-52 helicopter is designed for reconnaissance, target designation, and coordination of actions for a group of combat helicopters. It is capable of engaging armored and non-armored vehicles, ground troops, and aerial targets on the battlefield.
Russian losses in Ukraine
Since the beginning of the full-scale war, the Russian forces have lost a total of 310 helicopters and 315 aircraft in Ukraine.
In June, a representative of the Ukrainian General Staff, Oleksii Hromov, reported that the aggressor country has lost five times more helicopters in Ukraine compared to its two previous invasions in Ichkeria.