Russia lost in Ukraine five times more helicopters than in Ichkeria wars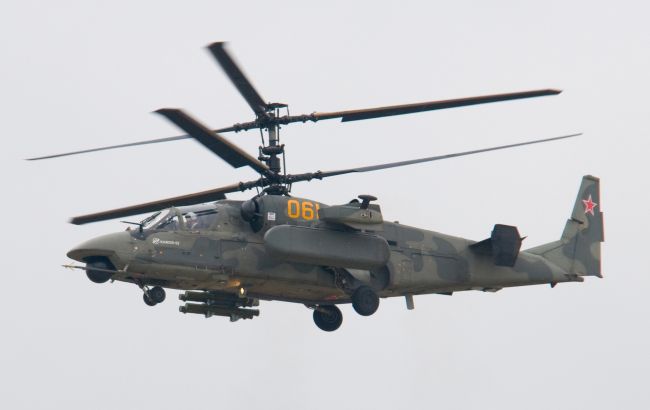 The Kamov Ka-50 "Black Shark" helicopter (helicopter-wikipedia.org)
Russia has lost five times more helicopters in the war against Ukraine than during the two invasions of the Chechen Republic of Ichkeria, as Brigadier General Oleksiy Hromov, Deputy Chief of the Main Operations Department of the General Staff of the Armed Forces of Ukraine said at a briefing.
Hromov congratulated Ukraine's air defense units on the destruction of the 300th Russian helicopter, identified as the Kamov Ka-50 "Black Shark" helicopter.
"Thus, the number of helicopters destroyed in Ukraine is approximately five times larger than during the two invasions of Ichkeria, where the losses of Russian terrorists amounted to about 60 combat and transport helicopters," Hromov added.
In total, according to the Ukrainian General Staff, Russian military forces have lost at least 301 helicopters during the full-scale war.
Russia-Chechen Republic of Ichkeria wars
Russia waged war against Ichkeria twice - from 1994 to 1996 and from 1999 to 2009. The result of the first war was the victory of the Chechen armed forces and the withdrawal of Russian troops, as well as Chechnya's preservation of independence. The second war ended with Russia's victory, the elimination of the Chechen Republic of Ichkeria, and the establishment of Russian power within its territory.
In June 2022, the Ukrainian parliament recognized Ichkeria as being temporarily occupied by Russia and condemned the genocide against the Chechen people.