Ukrainian Marines likely landed on left bank of Dnipro River and took enemy positions - ISW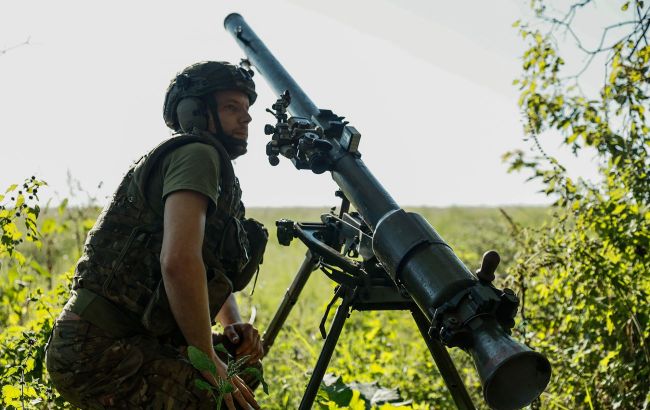 Ukrainian Marines likely landed on the left bank of the Dnieper (photo: Getty Images)
Units from two Ukrainian Marine Corps brigades likely crossed the Dnipro River and landed on the left bank in the Kherson region between October 17 and 18, according to ISW.
On geolocated images examined by ISW and published on October 18, it can be seen that Ukrainian forces advanced north of Pyshchane (14 km east of the city of Kherson and 3 km from the Dnipro River) and towards Poyma (11 km east of the city of Kherson and 4 km from the Dnipro River).
According to Russian media reports, two Ukrainian assault groups landed on the eastern bank of the Dnipro River and breached Russian defenses, temporarily occupying all of Poyma and positions on the northern outskirts of Pyshchane. As of October 18, it is reported that the occupiers only control the southern part of Pyshchane.
The concern of the Russian military leadership over the ability of their forces to repel a potential Ukrainian offensive across the Dnipro River may be partially related to the condition of the Russian troop formation on the left bank. In recent months, the Russian command has deployed a relatively larger number of elite units from the Kherson direction to support defensive operations in the Zaporizhzhia region.
Key findings by ISW:
The Ukrainian Armed Forces have continued counteroffensive operations in eastern and southern Ukraine and have reportedly made advancements in the vicinity of Bakhmut and the western part of the Zaporizhzhia region.

Western media outlets reported that the United States provided Ukraine with a limited number of ATACMS missiles.

Satellite imagery from October 17 shows that the Ukrainian ATACMS strike on the Berdiansk airport likely caused significant damage to Russian helicopters and airport infrastructure.

Russian President Vladimir Putin expressed his desire to deepen Russian-Chinese economic and political ties but did not announce any practical changes.
Earlier, it was reported that Ukrainian forces conducted drone attacks on Russian positions on the left bank of the Dnipro River.