Ukrainian leaving Poland en masse: What's the reason behind it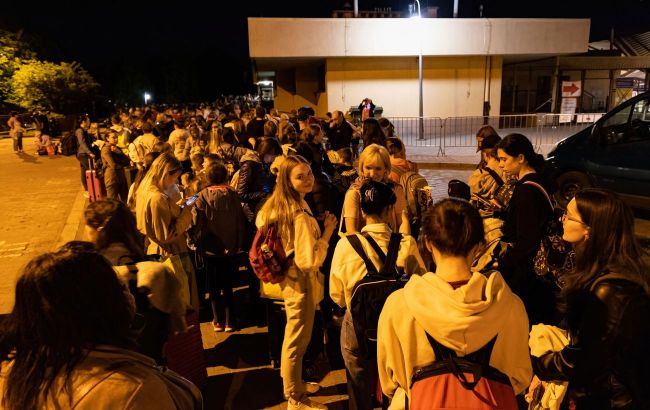 Poland "loses the race" for workers from Ukraine (Photo: Getty Images)
Ukrainians have started to leave Poland en masse in search of a better life. As a result, finding workers from Ukraine for Polish business' owners is now not an easy task.
What is the reason behind this? Journalists from the national Polish daily newspaper Rzeczpospolita have provided the answer.
Why are Ukrainians leaving Poland?
As the article states, until recently, apart from Poles, citizens of Ukraine were the most common workers in factories, hotels, and construction sites.
However, with each passing month, there are more immigrants from distant countries, including the Philippines, Indonesia, Kenya, and Tunisia.
Poles who are in search of better-paying jobs are leaving for Germany, and "recently even Ukrainians" have become harder to find for work in Poland.
Labor market expert Anna Sudolska notes that jobs, especially seasonal ones, are no longer attractive to Ukrainians. According to her, in 2022, the "staffing problems of hoteliers and restaurateurs were solved by an influx of female refugees from Ukraine."
"Today, we see that 70-80% of these people did not return to work. Most likely, they returned to Ukraine, went to work in Germany, or elsewhere," Sudolska says.
The Association of Entrepreneurs and Employers of the friendly country also warns that "Poland is losing the race for immigrants from Ukraine."
Therefore, business owners are urged to "encourage Ukrainians to stay in Poland" by providing them with training and improving working conditions.
The Polish Social Insurance Institution states that "given the current demographic trends, we will need more and more of them (Ukrainians - Ed.)."
According to recent Eurostat data, more Ukrainians are indeed leaving not for Poland, but for other countries like Canada, Spain, and Germany.
As of the end of June, over 1.3 million Ukrainian refugees were residing in Germany, while in Poland, their number had decreased to less than 978,000.
Although Ukrainians are still the largest group of foreigners in the registers of the Polish Social Insurance Institution, their share has decreased from 75% in 2019 to 68.2% by the end of July 2023.