Ukrainian government supports Zelenskyy's proposal on e-declarations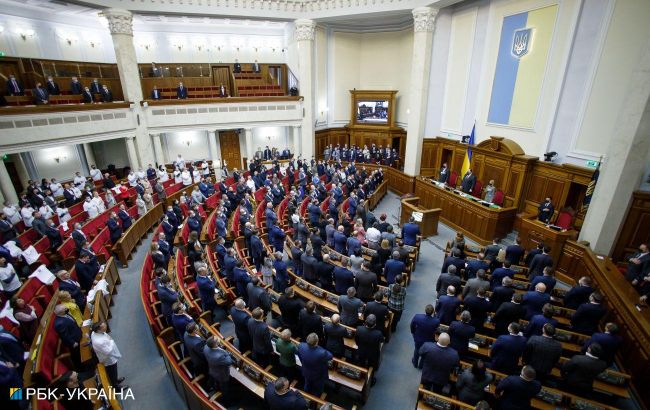 Verkhovna Rada supports Zelenskyy's proposal on e-declarations (Vitalii Nosach, RBC-Ukraine)
The Verkhovna Rada of Ukraine approves the law on e-declarations taking into account President Volodymyr Zelenskyy's veto. Electronic declarations are set to be open, according to MP Yaroslav Zheleznyak.
Lawmakers passed the corresponding decision during a session on September 20. The President's proposal was supported by 341 parliamentarians.
Voting breakdown by factions:
Servant of the People - 214
European Solidarity - 22
Fatherland - 13
Platform for Life and Peace - 18
For the Future - 11
Holos (Voice) - 18
Trust - 17
Restoration of Ukraine - 12
Non-factional - 16
E-declaration law
Electronic declaration for officials was canceled after the start of Russia's full-scale invasion of Ukraine. Now, they have decided to reinstate the norm. The Verkhovna Rada has passed the corresponding law, but without the crucial amendment regarding the immediate opening of the declaration registry.
Following this, Ukrainians launched a petition calling on President Volodymyr Zelenskyy to veto the law. The head of state did veto it and also called on parliamentarians to pass the law with the provision for an open registry, a move supported by the anti-corruption committee of the Rada on September 18.