Ukrainian Foreign Minister compares Ukraine's counteroffensive to Battle of Rome during World War II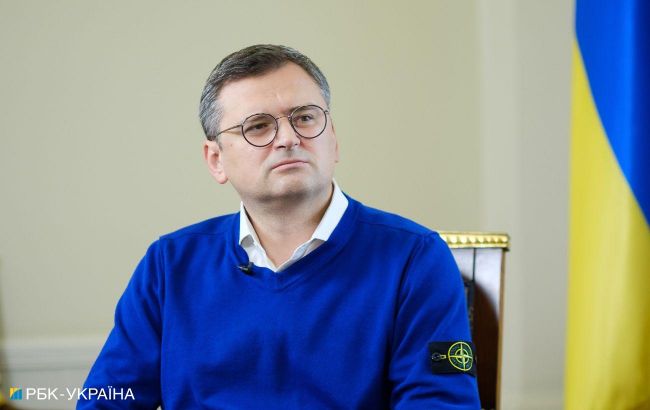 Minister of Foreign Affairs of Ukraine Dmytro Kuleba (Vitalii Nosach, RBC-Ukraine)
An Italian journalist has claimed that the Ukrainian Armed Forces' counteroffensive is supposedly "not working." In a sharp response, Ukraine's Minister of Foreign Affairs, Dmytro Kuleba, drew a comparison between the struggle of Ukrainian defenders against Russians to the battle of Monte Cassino during World War II, citing his interview with Corriere della Sera.
Addressing the question of why the Ukrainian counteroffensive is "not working," Kuleba stated that it is progressing slowly but steadily.
He said the biggest challenges are the strong defensive positions established by the Russians over the past year.
"Our soldiers face a tough advance. But ultimately, we will do it. I think about the battle of Monte Cassino during World War II in Italy. Initially, the Allies were blocked by formidable German positions, taking them four months to defeat, but they eventually liberated Rome," the minister remarked.
He said that the Ukrainian forces are faced with a similar situation.
"I am confident that we will prevail," Kuleba emphasized.
Ukrainian counteroffensive
This summer, Ukraine initiated its announced counteroffensive, which was even before its commencement and still is the center of discussions. Due to the significant attention around it, some Western politicians and media have referred to the Ukrainian counteroffensive as "slow" or not meeting expectations.
The Ukrainian military and political leadership have responded multiple times to such accusations.
Recently, the Commander-in-Chief of the Ukrainian Armed Forces, Valerii Zaluzhnyi, responded to similar statements regarding the "delay" of the counteroffensive. He expressed his irritation at such comments, as this is not a show, and every meter of our territory is gained with blood.