Ukrainian forces destroy Russian column near Krasnohorivka, video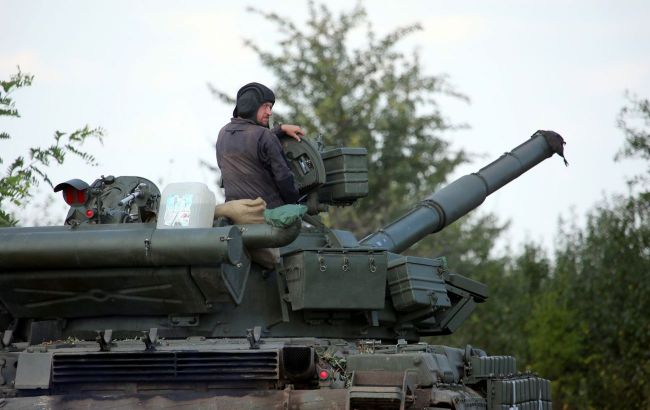 Ukrainian forces destroy Russian column near Krasnohorivka (Getty Images)
Ukrainian military forces destroyed a column of occupiers near Krasnohorivka in the Donetsk region. The Ground Forces of the Armed Forces of Ukraine shared a video of their combat operations.
The video shows the actions of artillery units from the 31st Separate Mechanized Brigade, the 110th Separate Mechanized Brigade, the 116th Territorial Defense Brigade, and the Separate Presidential Brigade named after Hetman Bohdan Khmelnytskyi.
Russian military equipment is seen advancing toward Krasnohorivka. Ukrainian soldiers note that the occupiers attempted to breach the Ukrainian defenders' positions, but their efforts were unsuccessful.
Battles for Avdiivka
This month, Russian occupiers intensified their offensive in Avdiivka. The Russians are actively shelling the city and nearby settlements. Vitalii Barabash, the head of Avdiivka's military administration, said that this offensive is the most significant since 2014.
Previously, British intelligence reported that after the assaults in the Avdiivka area, Russia's losses in the war against Ukraine increased by 90%.
It also said that the occupiers deployed up to eight brigades near Avdiivka. They suffered losses that are likely the highest among Russian forces in 2023.