Ukrainian forces destroy 2 Russian T-80 tanks on Lyman-Kupiansk front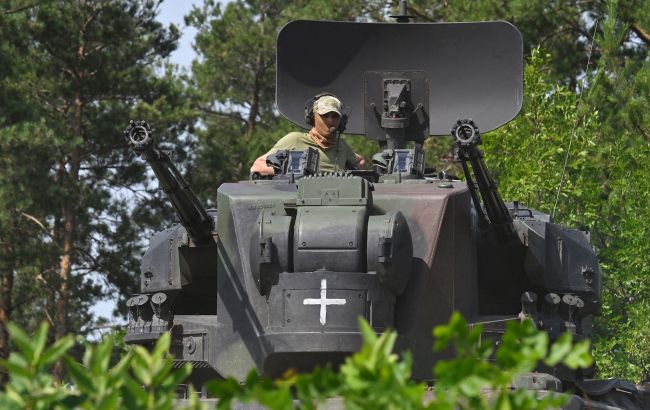 Ukrainian forces destroy 2 Russian T-80 tanks on Lyman-Kupiansk front (Getty Images)
Russian attacks
According to the spokesperson, Russian forces launched a total of five attacks on Ukraine's positions along the Lyman and Kupiansk directions. This included attacks in the area of Bilohorivka.
"Additionally, the enemy conducted 16 aerial bombardments," Cherevatyi said.
Ukrainian Armed Forces continue to counter the enemy on this front
Using artillery of various calibers and types, the occupants fired upon Ukrainian positions a total of 522 times.
"Furthermore, during the repulsion of the attacks, 51 aggressors were eliminated, and 117 sustained injuries," Cherevatyi added.
The military managed to destroy the following enemy equipment:
2 T-80 tanks;
BMP-2 armored vehicle;
2 mortars;
Rapier anti-tank gun;
Electronic warfare station;
2 Orlan-10 drones;
8 kamikaze drones;
field ammunition depot.
The situation in the Kupiansk direction
According to Ukraine's Deputy Minister of Defense, Hanna Maliar, over the entire past week, the occupants attempted to regain control over territories in the Kharkiv region that were previously lost. Consequently, the most intense military activity occurred in the Kupiaansk direction.
Cherevatyi stated that the situation in this direction is tough but under control. The Ukrainian Armed Forces are aware of all plans of the Russians and are thwarting them.